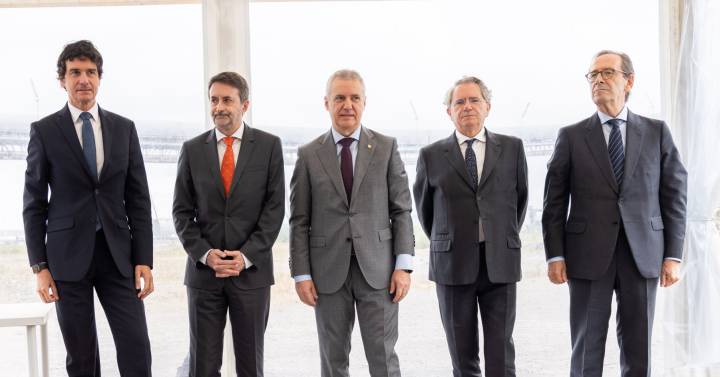 Repsol and its subsidiary Petronor have started this Friday the works of the future hub of decarbonisation of the Port of Bilbao. An initiative that will involve both the construction of a plant that will produce synthetic fuels and the implementation of a project for the recovery of urban waste. The initial investment will reach 103 million.
Saudi Aramco, Enagás and the Government's EVE company are Repsol's partners in the hub, which also has the support of Kutxabank. The synthetic fuel plant, suitable for cars, trucks and planes, will cover its energy demand with hydrogen obtained by renewable generation and CO2 removed from the atmosphere. Its activity will be zero net emissions.
The facilities will come into operation within two years. Regarding waste recycling, the project will reuse paper, cardboard, plastics or fabrics to generate energy. with the fuels green that will be obtained in the Port of Bilbao, Petronor will substitute part of its consumption of traditional fuels.
The Lehendakari Iñigo Urkullu and the Minister of Economic Development, Sustainability and the Environment, Arantxa Tapia, participated in the act of laying the first stone this Friday. As well as the deputy general of Bizkaia, Unai Rementeria. From the business world, the event was attended by Josu Jon Imaz, CEO of Repsol, the president of Petronor, Emiliano López Atxurra, and the president of Kutxabank, Gregorio Villalabeitia.