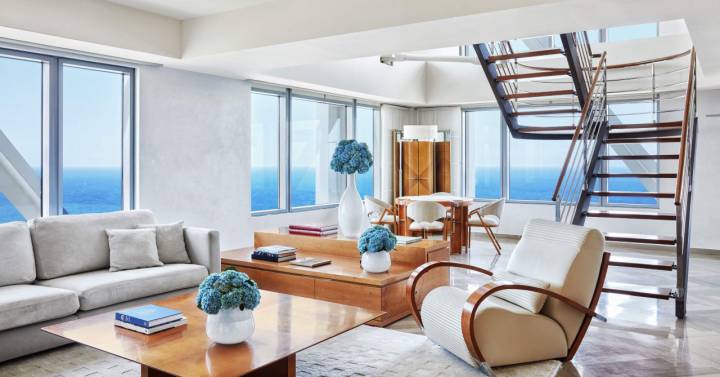 The Mobile World Congress (MWC) returns to its usual dates this year -from February 28 to March 3- with the motto 'Connectivity unleashed'. In a still pandemic situation, a hybrid format has been chosen. However, the congress will have the traditional face-to-face events at the Fira de Barcelona Gran Vía venue in a space that will triple that of the 2021 edition, will have 1,500 exhibitors, more than 1,000 speakers and will be attended by participants from 150 countries, according to the employers of the mobile industry (GSMA) and organizer of the MWC.
More than 200 congress attendees will choose properties from the Engel & Völkers rental portfolio to stay. According to the estimates of Albert González, director of the division in Barcelona, ​​"they will rent properties in central and well-connected areas, mainly in the Left Eixample and Les Corts, where average rental prices range between 180 and 750 euros a day in the Eixample and between 200 and 450 euros a day in Les Corts".
However, on those days "guests will pay between 15% and 30% more than the usual price," confirms González, who, however, rules out the surcharge of other years, which exceeded 70% in some cases. "Before, reservations were made from September or October of the previous year, but now there is a lot of caution and reservations are made when the date of the event approaches," says the expert. The current scenario is different from that of 2020 where there was more uncertainty about the holding of the congress.
"In fact, there have been hardly any cancellations and we are still waiting for many reservations in recent days," says González, who explains that "the pandemic has changed the dynamics of the traveler and there has been an increase in the temporary use of our homes, since there is a lot of people who come to Barcelona to telework".
"In an apartment they feel safer than in a hotel because they have to interact with fewer people," explains the director of rentals at Engel & Völkers Barcelona. "Due to price regulation, many homeowners in Barcelona have transferred their properties from residential to temporary rentals," adds González, recalling that the current scenario favors short-term rentals.
Customers from northern Europe, Germans, French and British, but also some Asians and Americans are the ones who mostly choose this type of rental over other accommodation, according to the real estate agency.