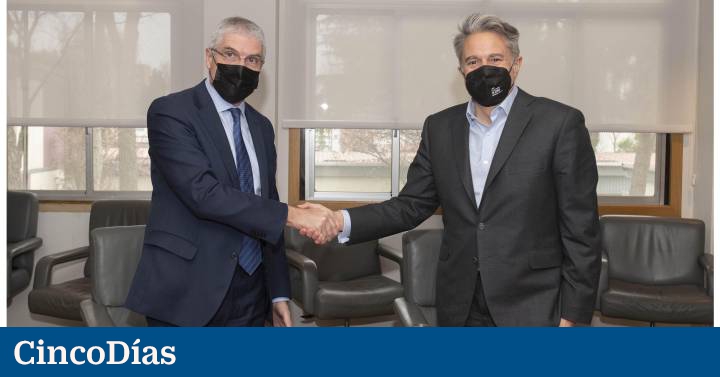 Renfe maintenance workers are going to test mixed reality or Microsoft's Hololens glasses for their work in the workshops, with easier access to technical documentation, notes, processes and training resources that help to diagnose and intervene in the event of any problem on a train. The operator has signed an agreement with the technology company by which it intends to accelerate its digitization and, specifically, in the transformation of the aforementioned maintenance work.
Microsoft will provide mechanisms for collaboration and remote assistance in maintenance interventions through holograms. In fact, using Dynamics 365 Remote AssistRenfe employees will be able to connect with other collaborators and share your field of vision with them for remote support. Technologies for mobile work and the creation of collaborative environments, such as Microsoft Teams, Power Platform and Sharepoint, will also come into play.
The advance of Renfe, as the companies have told this morning, will be based on Artificial Intelligence and Internet of Things (IoT) technologies that will help not only to maintain rolling stock but also to predict breakdowns before they occur. The use of cloud computing service analytical capabilities will be key Azure to collect historical data from the trains to anticipate possible problems and avoid incidents. With all this, the public company seeks to optimize the time of use of its trains and speed up complex repairs.
The president of Renfe, Isaiah Taboas, has stated that "hand in hand with Microsoft, we connect the latest advances and technological development with the key processes for the Renfe service at all levels, from training, predictive maintenance or data management". For his counterpart at Microsoft, Alberto Granados"the development and application of technology to predictive maintenance and resolution of common problems in the railway sector has enormous potential, which will result in customer service and in aspects such as efficiency, flexibility, scalability and sustainability of operations".
Renfe also manages to unify the digital platforms in the hands of its employees and promote collaboration. With the aforementioned Teams, Power Platform and Sharepoint, it will try to digitize engineering resources and standardize and improve information management. The challenge is to create a virtual workspacesimple to use, that facilitates work in mobility and sharing information.