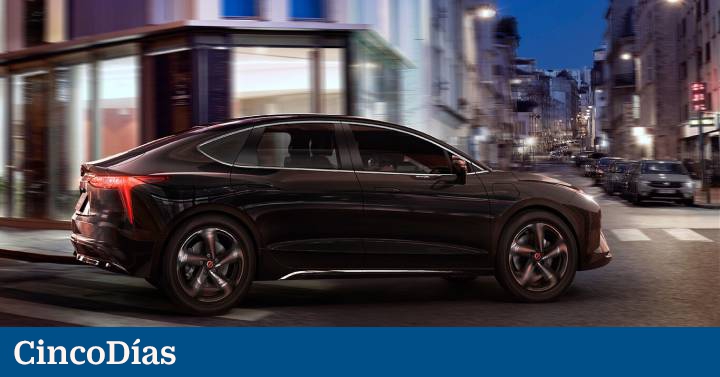 the car group Renault will premiere exclusively in Spain the first vehicle of the Mobilize brand, your mobility services firm. This car, the Silt, an electric sedan with more than 400 kilometers of autonomy, will arrive in Spain in the summer, as confirmed on Wednesday by the brand's CEO, Clotilde Delbos, in a meeting with journalists in Madrid. "Spain is a very important country for the Renault group. It will be the first territory in which we will try the Limo", stated the board.
Renault will offer this car in a subscription payment model and the market to which it will be destined will be the VTC and taxi. The French directive has ensured that the group is "in talks with several companies in the sector" to test Limo in the country.
After this first vehicle, Mobilize will launch another three modelsyes The first of them will be Duo, a car intended for carsharing that will arrive in 2023. Like all Mobilize brand vehicles, it will be 100% electric. In 2024, the firm will launch bentoa van that will also be available in carsharing; and, finally, in 2026, it will go on the market hippo, a van dedicated to professionals for last-mile transport. "We don't want to sell cars, we want to sell services," Delbos said.
Billing targets
mobilize plans represent 20% of the turnover of the Renault group at the end of this decadewith an intermediate goal of 10% in 2025. To achieve this, Mobilize is betting on the aforementioned vehicles that it will launch until 2026, of which it expects that in 2030 there will be between 150,000 and 200,000 units traveling the streets of the whole world, either in VTC , cab, carsharing or last mile delivery vans.
But, in addition, Mobilize has other business branches that include financial and insurance services, as well as energy-related services, such as charging electric cars. In turn, the firm offers maintenance and repair services. "Based on data for predictive vehicle maintenance, Mobilize will turn to the dealer network to repair and refurbish its vehicles. By giving them a second and third life, Mobilize increases their utilization and profitability in the same way," the company explained.
To achieve its goal of accounting for 20% of Renault's turnover, Mobilize forecasts that the fleet of vehicles that it finances with Mobilize Financial Services in operating leasing will go from 350,000 cars to one million in 2030. In addition, it forecasts that it will increase by 70% the number of financial and insurance services sold to its customers, reaching the figure of eight million.