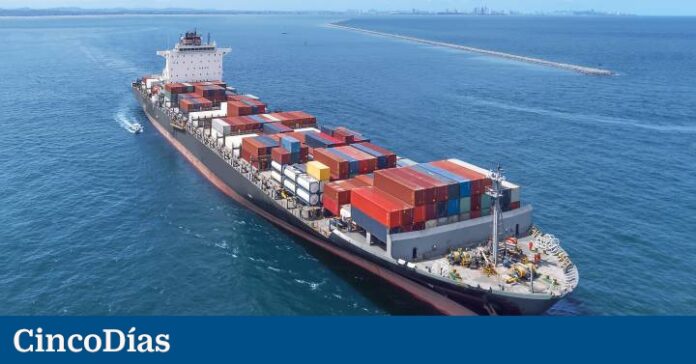 Think of an area with 2.2 billion people, where it is almost a third of global trade and with the highest economic growth. Add that the 15 countries that comprise it (China, Japan, Australia, New Zealand, South Korea, Indonesia, the Philippines, Malaysia, Singapore, Thailand, Vietnam, Brunei, Cambodia, Laos and Myanmar) have just signed the largest free trade agreement world trade. Close with this data: Spain only exported 6.01% in 2019 to this entire area.
The conclusion is shared by experts and entrepreneurs. The creation of the Regional Integral and Economic Association (RCEP) is, for small and medium-sized Spanish companies, a "window of opportunity for growth", says Antonio Bonet, president of the Exporters Club. "An opportunity for investment", adds Jaime Montalvo, international director of the Chamber of Commerce of Spain.
"The movement seems good to us. The greatest growth of the middle class in the world will happen in this space ", concludes Ezequiel Navarro, CEO of Grupo Premo, a manufacturer of electronic components, especially automobiles.
To take advantage of this situation, several difficulties must be overcome. The first arises from the characteristics of the Asian market, "distant, complex and difficult to access", as defined by Montalvo. Then, "trade deviation", which Bonet points out, a fact that will occur in the short term and that will mean losing part of Spanish exports.
And the third, the pressure that SMEs in our country will experience to establish themselves in one of these nations and enjoy the advantages that the agreement grants them or, if they do not, compete with differentiated technological products, with a recognized brand or with articles quality.
"Opening factories in these places would be good" for Spanish SMEs, says Pedro Nueno, president of the China Europe International Business School and professor of Entrepreneurship at IESE. This would place them in the "same competitive conditions of the companies in the area".
Some, like Grupo Premo, already have them. "In our case, in China, Vietnam and South Korea, and we plan to build a new plant in China to serve a market that does not stop growing," says the CEO of the company, with 50% of its turnover achieved in Asia .
Others, such as Manusa, are already "in talks with a local partner to open a small manufacturing plant in China by the end of 2021," explains Caspar Van Rijn, international director of the company specializing in automatic doors. In their case, the Asian business gives them 15% of their profits.
From Suanfarma, which develops medicines and with a turnover of 10% obtained in this area, its director of the human health area, Óscar Núñez, admits that "it has always been a goal to manufacture there", also taking into account "the increase of the demand for medicines "that is being produced in these countries.
Local partners
To overcome the problems that SMEs are going to encounter in these markets, Antonio Viñal, general secretary of the Spain-Asean Business Association (Asempea), advocates that these "create a consortium to develop common projects or enter competitions".
Montalvo adds other solutions, such as "establishing alliances by entering the capital of some companies from there or with local partners in a joint venture, or to obtain the support of the chambers and other organisms for the internationalization of the companies ". The objective, he points out, "is to compete with the quality we have in sectors such as agri-food, consumer goods, environmental solutions, renewable energy or technology."
This is the case of Hiperbaric, a company that produces industrial equipment for pressing and high pressure processing, with applications in food and beverages, and which has had the support of the Cre100do Foundation for its international expansion. Its CEO, Andrés Hernando, says he is convinced that they will continue to export to an area that accounts for 20% of their turnover by having a "leading product in technology, quality and design."
Details of a pact promoted by China
Improvements. The treaty supposes the elimination of tariffs in 92% of articles during a period of 20 years. Red tape is simplified, so investors will need a single document that will be valid in all signatory countries. In addition, foreign investors will have free access to 65% of the service sector.
Shortcomings. The agreement has been criticized for not including specific clauses for the protection of the environment or on the rights of workers, as well as for having weak commitments in the field of electronic commerce. It has yet to be ratified by the signatories, in a process that can take more than a year.