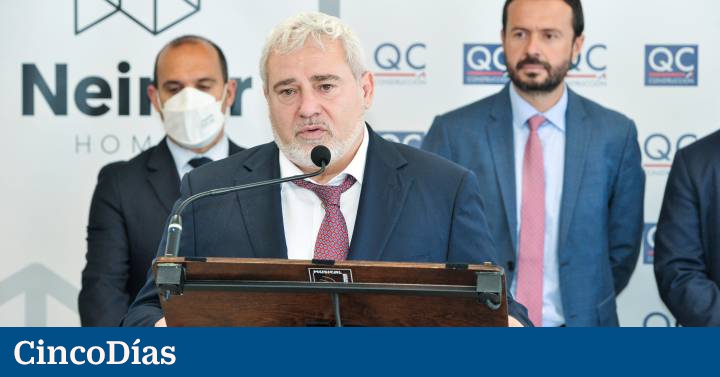 Quabit Construction, subsidiary of the real estate developer Neinor Homes, expects to close 2022 with a turnover of 112 million euros, which means doubling the figure registered the previous year.
In a statement, the company explained this Friday, coinciding with the inauguration of its new social and corporate headquarters in the municipality of Alovera (Guadalajara), that istart a new stage of growth with which it will improve the income of 54 million reached in 2021.
In this sense, after moving its headquarters, the company's main objectives are consolidate its construction activity for Neinor Homes and other entities and contribute to the rehabilitation of the Spanish residential park through European funds.
Thus, the change of headquarters responds to the company's need to expand its facilities to cope with the increase in activity recorded in recent years, which it expects to maintain over the coming years, and which has led it to increase its workforce by 17% to 135 employees during the first quarter of the year.
Currently, Quabit Construction is executing 19 construction works in the country that represent a total of 1,540 homes and a global turnover of 188 million, its most relevant projects being those that it is executing in Guadalajara, the Corredor del Henares, Madrid and Malaga.