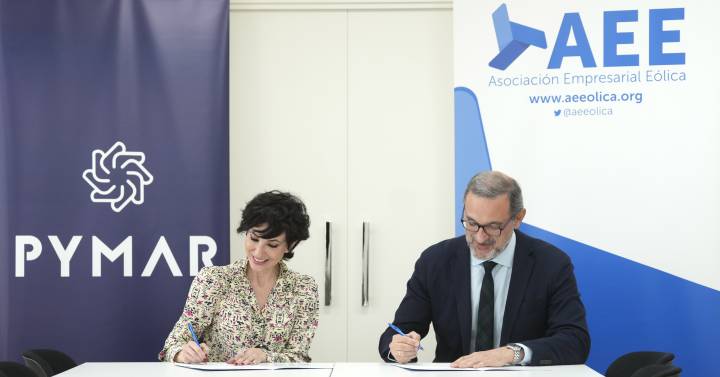 The company that integrates the main Spanish private shipyards, Pymar, has joined as a member of the Wind Energy Business Association (AEE). PREPA, which is made up of more than 260 companies, aims to promote the growth of wind energy through research, communication and education.
This incorporation, in the words of the CEO of Pymar, Almudena López del Pozo, "represents another step in our commitment to the diversification of the naval industry, which will be one of the great pillars for the necessary transformation of the sector with the promotion of future Naval PERTE".
future demand
"The Spanish shipyards have internationally recognized construction capacity and experience, a broad industrial fabric and an optimal location to complete the construction offer that the marine renewable energy sector will demand in the coming years, through the construction of ships to support offshore wind infrastructures, the development of prototypes, or the manufacture of infrastructures and components", added López del Pozo.
For his part, the general director of AEE, Juan Virgilio Márquez, has valued the incorporation of Pymar, on behalf of the main Spanish private shipyards, as "a key player in the development of offshore wind power in Spain".
"The naval industry has already been a fundamental player in the construction of components for offshore wind farms that are exported to the main international markets. The current challenge is to take advantage of the excellent opportunity offered by the Roadmap approved in December 2021 to create in Spain its own market, mainly focused on floating offshore wind power, which drives the entire supply chain, in which our shipyards are already clearly integrated", he indicated.