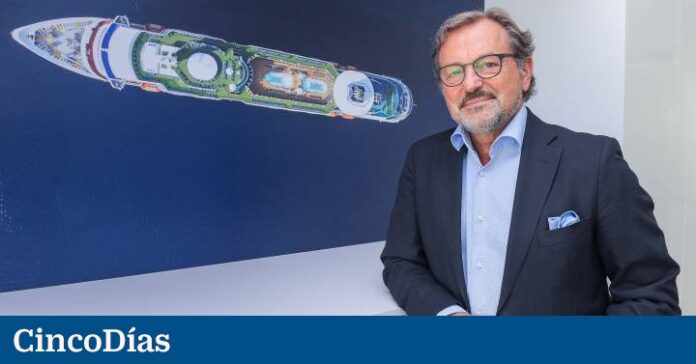 Pullmantur starts on Tuesday negotiations with the workers of an ERE that could end up with between 60% and 80% of the 311 workers on the workforce unemployed. The plan of the cruise company, owned by the Springwater fund (51%) and Royal Caribbean (49%), is to carry out an ERE in several phases until the end of January or the beginning of February, date that the bankruptcy administrator has been marked to try to find an investor that endorses the viability plan to resume operations, temporarily suspended until December 2021
The positions between the two parties are widely separated for now. A first proposal made by the company would be the payment of an indemnity of 20 days per year worked, as established by the norm for companies in bankruptcy, of which only ten days would be guaranteed, while the payment of the other ten would be subject to the company's restructuring plan going ahead. Otherwise, the Salary Guarantee Fund (Fogasa) It could be the one that would pay them. An offer that has outraged workers' representatives, who denounce that since bankruptcy was declared the cruise passenger has spent 1.5 million euros on advisers and consultants.
In parallel, the company has announced internally that, as long as it achieves an investor, it will resume operations in June 2021. "It is another unfounded global probe. If it were true, it would have to have the cabins of the ships that it does not have. sold since September 2020, having deposited a million euros for the payment gateway with which to formalize reservations or having closed a contract with State Ports for berths, "emphasize worker sources. In your opinion, that ad is a strategy to divert attention from difficulties in finding ships to operate with.
Until it was declared in competition, Pullmantur had three ships. After the bankruptcy, he proceeded to scrap two of the ships in Turkey and a third awaits the same fate in Greece. The first attempt to get new ships through another of Royal Caribbean's brands (Celebrity Cruises) was settled with a denial, while the second also failed at the end of last week. Royal Caribbean was going to get rid of two of its oldest ships (Empress of the Seas and Majesty of the Seas, in operation since 1990 and 1992, respectively) and Pullmantur was one of the candidates to keep it. Eventually, both vessels were sold to a Japanese investor.