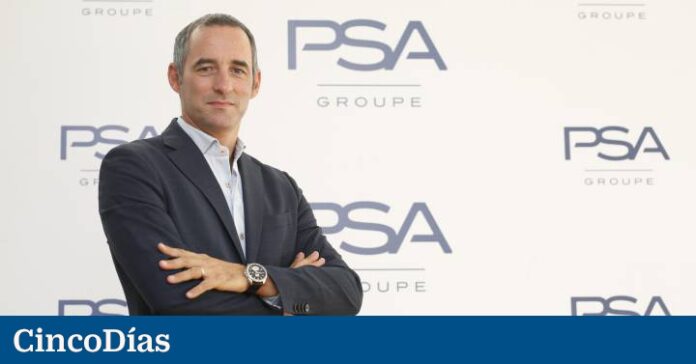 In October, the PSA group launched Spoticar, its new multibrand second-hand vehicle company for all its brands, with the aim of making it a "benchmark" in internet car sales. It groups together Peugeot Ocasión, Citroën Select and Opel Ocasión and has a network of more than 200 points of sale and 5,000 cars.
"The development of online sales in used vehicles is a reality that has already been verified in recent months, but the network continues and will continue to be a key element in the relationship with customers," the director of B2B and of used vehicles in Spain from PSA, Olivier Quillichini.
According to Quillichini, the company aspired to close this year with some 65,000 sales, but the crisis generated by Covid-19 will cause it to end the course with some 46,000 operations, which is 30% below its target. Due to the situation created by the coronavirus, with restrictions on mobility, companies in the automotive sector have been forced to accelerate their digitization processes and, specifically, from this month the Spoticar client can already reserve vehicles online and will be able to make the purchase completely online in 2021, including financing and other associated services. "The goal is to offer our customers the same services as new car buyers. For this reason, in addition to the vehicle, Spoticar's offer is completed, for example, with tailor-made financing conditions, insurance, a guarantee of up to three years, an extension of the guarantee and in the very near future maintenance contracts, "says Quillichini.
Under this platform, you can search for the right vehicle for each client, taking into account parameters such as the make, model, mileage, price or location. All vehicles that will be marketed under this new tool will undergo "exhaustive" controls and will have one year of maintenance and up to three years of warranty. In parallel, the manager emphasizes that the company will gradually complete its network until it has 250 points of sale in the country. "And we will continue to face the digital challenge to provide a 100% online service in 2021," he stresses.
However, he assures that with the rise of digital platforms for car sales, the number of employees in dealerships does not have to decrease. "What it requires is adaptation to a new way of working. And, of course, you have to combine customer satisfaction and operational efficiency in order to continue growing as we are doing with Spoticar ", he argues.
In reference to how the automotive industry should face the health and economic crisis unleashed by the coronavirus, it is committed to "developing a robust digital device and facilitating teleworking, as well as adapting the structure to market fluctuations, lowering fixed costs and reducing costs. excessive investments.
.