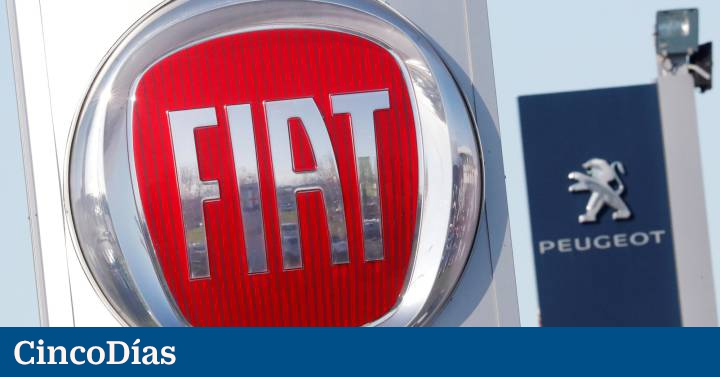 PSA and Fiat Chrysler Automobiles (FCA) announced on Friday that they will reward the long-term shareholders of Stellantis, which will be the fourth largest automobile group in the world after the merger of the French and Italian-American groups, with special voting rights. that will help prevent possible acquisition attempts.
This is clear from the prospectus relating to the listing and admission to trading in Europe of FCA shares, which will take the name of Stellantis as part of the cross-border merger and which has already been approved by the competent Dutch authority, headquarters of the group, although its shares They will be listed on Euronext (Paris), the Milan Stock Exchange and the New York Stock Exchange.
The prospectus indicates that the shareholders of the resulting company who hold their titles for an uninterrupted period of at least three years will be able to receive one share with special voting rights in addition to each ordinary share, a move that will hinder future attempts to purchase Stellantis.
The two auto groups warned that "Stellantis' listing on the three stock exchanges could negatively affect the liquidity" of the shares and "determine different prices." The CEO of PSA, Carlos Tavares, will receive an incentive of 1.7 million euros, while the CEO of FCA, Mike Manley, will obtain "an award of recognition with a value equivalent to approximately five times his annual base salary" .
Stellantis' board of directors will be led by John Elkann, Robert Peugeot and Carlos Tavares. FCA and PSA also reported that, at the moment, no dividend policy has been approved for Stellantis.
The shareholders of both companies will vote on the merger at their respective shareholders' meetings on January 4. They expect to complete the operation in the first quarter of 2021, although they are still pending the approval of the European Commission, which opened an investigation in mid-June into the merger between the two groups, considering that it could violate the competition laws of 14 countries of the EU and also the UK. He considers that they may incur an oligopoly in the van segment.