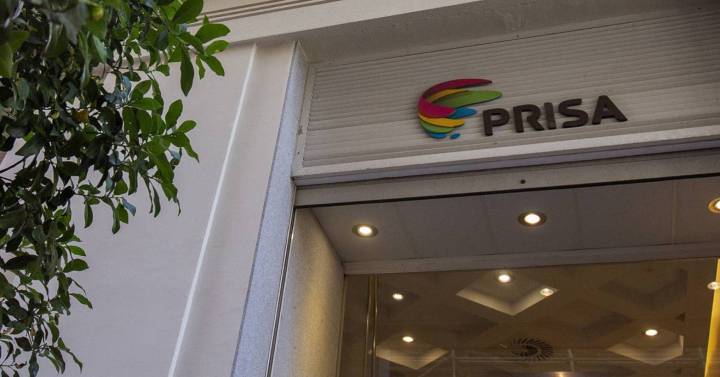 PRISA, publishing group of Five days, has not started trading this Tuesday, due to the volatility auction due to the disparity of buy and sell orders. These are equal at 0.67 euros per share, 19.6% above the 0.56 euros at which it concluded on Monday. But the purchase orders are for about a million titles and those for sale, for less than 100,000, according to Infobolsa. This comes after Vivendi, PRISA's current shareholder, with 9.93% of the capital, announced on Monday to the CNMV that it has requested permission from the Government to buy up to 29.9% of the group's shares.
Vivendi has stated that, at present, "it is not in negotiations or conversations with any PRISA shareholder for the acquisition of said shares."
The French media group points out that it has submitted to the General Sub-Directorate of Foreign Investments of the Ministry of Industry, Commerce and Tourism, a request to obtain authorization from the Council of Ministers to acquire shares of PRISA for the aforementioned percentage of up to 29.9%, which would mean increasing its stake by around 20%, without exceeding the limit set by law of 30% of the capital, in which case it would be required to file a takeover bid for the entire capital.
Vivendi made this request to the Government, dated October 21, by virtue of the provisions of Article 7 bis of Law 19/2003, of July 4, on the legal regime of capital movements and economic transactions with the outside. It establishes the need for foreign investors to obtain authorization from the Government for those investments as a result of which the investor now holds a stake equal to or greater than 10% of the capital stock of the Spanish company or control is acquired. of said company that is part of sectors considered strategic, including the media.
The French group Vivendi entered the capital of PRISA on January 22 by taking a 7.6% stake after buying it from HSBC for about 50 million euros. Days later, that stake increased to 9.9% of the capital. Vivendi is a group with a presence in the telecommunications and entertainment markets that owns Universal Music Group, Canal + or Editis. The group justified its entry into the capital of PRISA "as part of the ongoing strategy to become a global leader in content, media and communications, while expanding its access to Spanish-speaking markets in Europe, Latin America and Hispanics. of the United States ".
The main shareholder of PRISA is the British firm Amber Capital, with 29.8%. After Vivendi as the second shareholder, Telefónica is placed with 9% and Rucandio, a company of the Polanco family, is the fourth shareholder, with 7.6%. Amber Capital and Vivendi are already partners in the French communication group Lagardère.