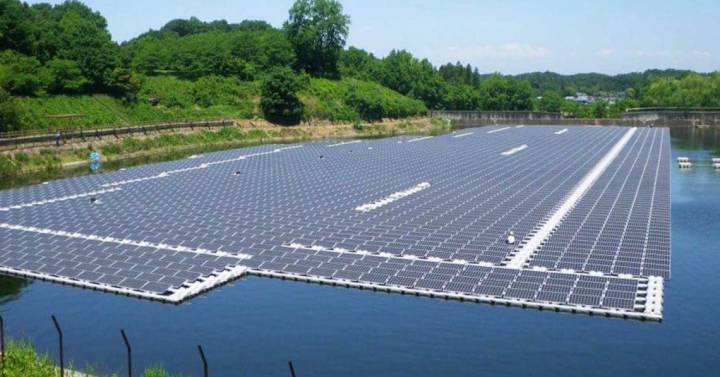 Portugal registered the lowest price in the world in its first floating solar energy auction by awarding a lot at -4.13 euros per megawatt hour (MWh), in a bid in which a total of 183 megawatts (MW) were placed, reported today the Ministry of Environment and Climate Action.
In a statement, the ministry explained that the different lots were awarded in the modalities of contract for differences (103 MW) and compensation to the national electricity system (80MW).
The Portuguese company EDP Renovables led the auction for awarded capacity, with a right to connect to the electricity grid for 70 megavolt-amperes (MVA) in the Alqueva reservoir, on the Guadiana river and next to the border with Spain, the company itself reported.
For its part, the Spanish electricity company Endesa reported that it won, through the subsidiary Endesa Generación Portugal, a connection of 42 MVA in the Alto do Rabagão reservoir (north).
Portugal's Finerge announced that it won three 38MW lots at the Paradela, Salamonde and Vilar-Tabuaço dams, all in the north, and France's Voltalia won a lot in Cabril (center), according to local media.
Portugal has already held two conventional solar auctions in recent years and in both cases the lowest price in the world was recorded up to that time.
Several Spanish companies participated in these auctions, such as Iberdrola, Endesa, Audax and Enerland.