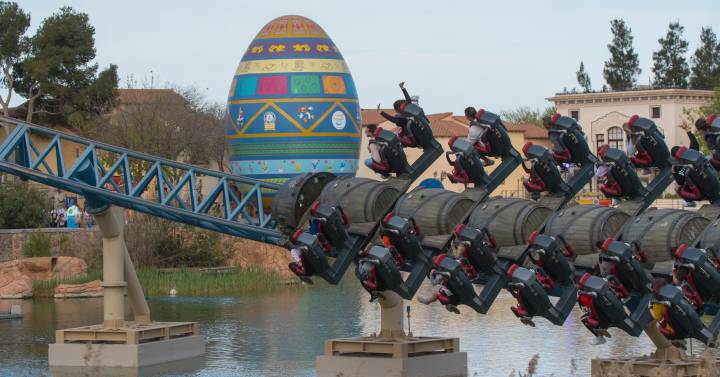 PortAventura World has received the license for the construction of a self-consumption photovoltaic plant that will consist of 11,102 solar panels, and that will be designed and built by Endesa X, according to a joint statement this Thursday.
The project will be installed within the amusement park complex and will occupy 6.4 hectares, and will be the largest leisure complex in Spain. The plant will have a capacity of 6.05 megawatts pic (MWp), which will generate ten GWh per year, the equivalent of a third of the park's energy needs.
The works will last four months and will involve an investment of 4.8 million euros –provided entirely by PortAventura World–, and will be carried out with a landscaping integration and impact plan to reduce its visual effect on the environment . The general manager of the complex, Fernando Aldecoa, explained that it is "the great project" this year, both in terms of investment and corporate responsibility strategy.
The director of sustainability, Choni Fernández, has stressed that the project will allow "an additional step on the way to make the resort an even more sustainable complex".
The head of B2B at Endesa X in Catalonia, Antonio López, pointed out that this project "will mark a before and after in the way of consuming energy" in a tourist destination.