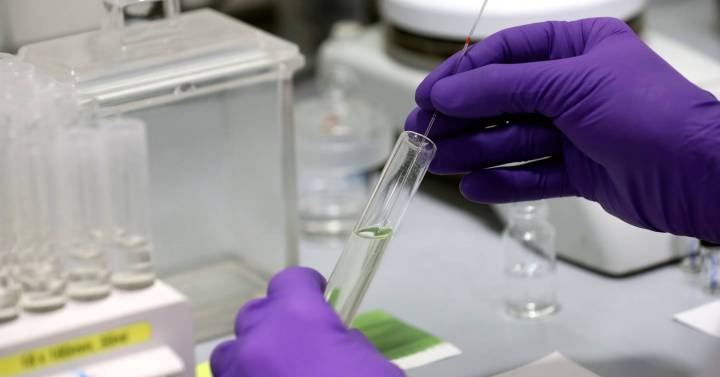 PharmaMar today announced that its partner, Specialized Therapeutics Asia (STA), has received provisional marketing approval for Zepzelca (lurbinectedin) from the Health Sciences Authority of Singapore (HSA) for the treatment of adult patients with metastatic small cell lung cancer with disease progression, after treatment with platinum-based chemotherapy1.
As the company informs the CNMV, this means that patients who have progressed after first-line treatment will now have another therapeutic option. Lurbinectedin is the first new therapy approved by the HSA to treat second-line small cell lung cancer in more than two decades.
The Singapore approval follows approvals from the US FDA as well as the Therapeutic Goods Administration (TGA) of Australia.
Lung cancer oncologist and former chairman of the Australasia Lung Cancer Trials Group, Professor Paul Mitchell, Olivia Newton-John Cancer and Wellness Center, Austin Hospital in Melbourne, Australia, says the Small cell lung cancer is especially aggressive and that more than two thirds of patients are diagnosed in extensive stages of the disease, adding that currently less than 5% of these patients survive more than five years after diagnosis.
"The new availability of lurbinectedin will be welcomed by patients, families and the medical community as we strive to improve patient outcomes for this disease," said Professor Mitchell. "With this approval, we now have another option for patients who have progressed from previous platinum-based treatments. This gives them the opportunity to continue treatment and potentially improve outcomes."
HSA approval of lurbinectedin has been granted following collaboration with the US FDA through the "Project Orbis" initiative, due to the high unmet clinical need in small cell lung cancer.
It is based on monotherapy clinical data from the open-label, multicenter, single-arm study in 105 adult patients with small cell lung cancer who had disease progression after treatment with platinum-based chemotherapy.
The data, which appeared in the May 2020 issue of The Lancet Oncology, showed that in patients with relapsed small cell lung cancer, lurbinectedin provided an overall response rate (ORR) of 35% and a median duration of the response (DoR) of 5.3 months, as assessed by the investigator (30% and 5.1 months, respectively, as per an independent review committee (IRC)).
Lurbinectedin is being marketed in Singapore by an independent pharmaceutical company, Specialized Therapeutics, under the exclusive license of its partner PharmaMar. Specialized Therapeutics CEO Carlo Montagner said lung cancer was the third most common cancer in Singapore, accounting for more than 22% of all cancer deaths.
Small cell lung cancer accounted for 10-15% of all lung cancer diagnoses. "We are delighted to be able to offer a new treatment option in Singapore for patients with this difficult-to-treat cancer," he said. "Although patients may respond initially to traditional chemotherapy, they often experience an aggressive recurrence that is historically resistant to treatment."
PharmaMar President José María Fernández said the company was delighted that Singapore patients now had access to lurbinectedin. "We are pleased to bring a new treatment option to patients with relapsed small cell lung cancer. The accelerated approval of lurbinectedin underscores its potential to meet an unmet need in this often overlooked small cell lung cancer community." Lurbinectedin has been available in Singapore through an Early Access Program since July 2020.
.