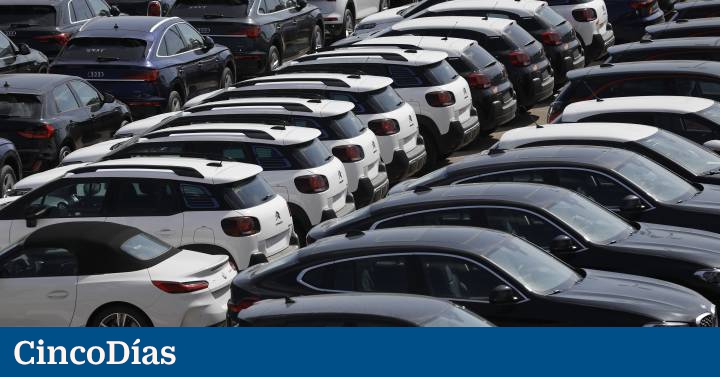 The Spanish automobile market registered registrations of 73,378 passenger cars and SUVs in July, which represents a drop of 12.5%, while so far this year it has accumulated a decline of 11%, to 481,135 units.
According to data from the associations of manufacturers (Anfac), dealers (Faconauto) and sellers (Ganvam), deliveries in the private channel fell by 12.1% in July, with 31,330 units, but grew by 2.7% in the of companies, up to 31,035 units. rental firms
of vehicles bought 11,013 vehicles last month, which represents a 38.9% drop.
Between January and July, car deliveries in the private channel stood at 208,462 units, 1% less. The companies acquired 202,625 units in the period, 2.3% more, and the 'rent a car' registered 70,048 units, 47% less.
In renting, registrations stood at 23,098 units last month, which translates into an increase of 1.8% in the year-on-year comparison, while in the seven months the fall in this channel was 10.6%, up to 146,632 units.
Anfac's Director of Communication and Marketing, Félix García, pointed out that the poor economic situation, which was already affecting users' purchasing decisions, has worsened with the rise in inflation and energy.
"These factors are causing users to delay their acquisition or opt for a second-hand vehicle. The latter is especially significant, since until July almost the same units of cars over 15 years old as new vehicles have been sold. ", he explained.
For his part, Faconauto's Director of Communications, Raúl Morales, stressed that July was "one of the best months of the year" for the sector, since families planned the purchase of a new car before the holidays and rental companies of vehicles reinforced their fleets for the summer campaign.
In addition, Tania Puche, Director of Communications at Ganvam, in line with Morales' statements, stressed that we must go to 2012 to see a month of July with a lower volume of registrations, "which brings us back to figures from the crisis economy at that time.