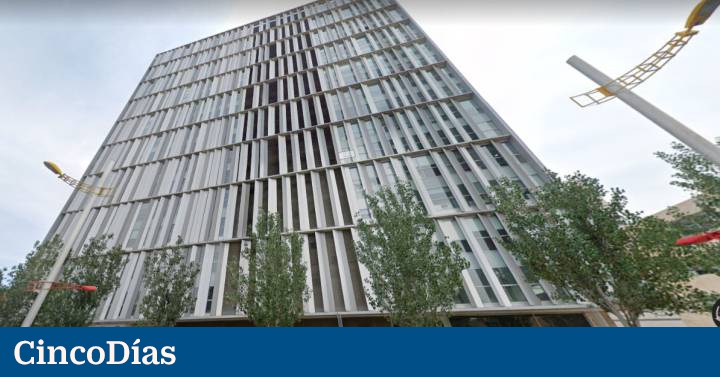 Relevant real estate operation in Barcelona. The French laboratory Sanofi moves its headquarters in Spain to the Meridian building, where it currently houses the hub overall digital. In addition, the owner of the property, the Swiss group Partners Group, has commissioned CBRE to sell the tower for between 70 and 90 million euros, coinciding with the arrival of the new tenant, as confirmed by various sources in the sector.
The Spanish subsidiary of Sanofi will soon leave its current location in Torre Diagonal Mar, at the end of 22@, and will regroup all its employees in Meridian, where its international digital hub is currently located. There it will concentrate around 700 workers at the beginning of 2023.
Meridian is an asset designed by the Brullet de Luna studio and promoted by a Banco Sabadell real estate company acquired by the defunct Astroc. In its few years of life it has passed through several hands. In 2008, at its premiere, it was acquired by a real estate division of General Electric (GE Real Estate) for 50 million. In 2014, the Spanish fund Meridia acquired it in a portfolio of 11 assets for around 120 million. In 2019, this manager chaired by Javier Faus included it in a set of 18 properties that passed into the hands of Partners Group for 215 million.
The tower, with 24,300 square meters on 18 floors, is located at number 56-58 on Avenida Río de Janeiro in the Catalan capital. It also has around 300 parking spaces. It is located in Nou Barris, next to the UNED headquarters and the Can Dragó shopping center of El Corte Inglés. Other companies such as Cinesa and Bosch are also located in its plants.
end of 2021Sanofi announced that this year it will increase the workforce by a third of the hub Digital of Barcelona. Specifically, it plans to sign 100 professionals. Currently, this hub at Meridian it has a team of 300 people of 40 nationalities. The French laboratory established this center in Barcelona to accelerate its digital transformation, working in the areas of finance, digital and supply chain.
Partners Group, which has declined to comment on this operation, is a Swiss investment firm with a powerful real estate leg. Currently, it has a portfolio of 18,000 million dollars under management and has invested in 280 properties and developments.
Starwood finalizes the purchase of the headquarters of Mediapro
The Hines fund is finalizing the sale of the Mediapro headquarters in Barcelona to the US firm Starwood Capital for around 130 million euros, as confirmed by market sources. Hines acquired the property, in the 22@ district, in 2019, and has commissioned CBRE to sell it. Starwood's interest was advanced yesterday by OKdaily.