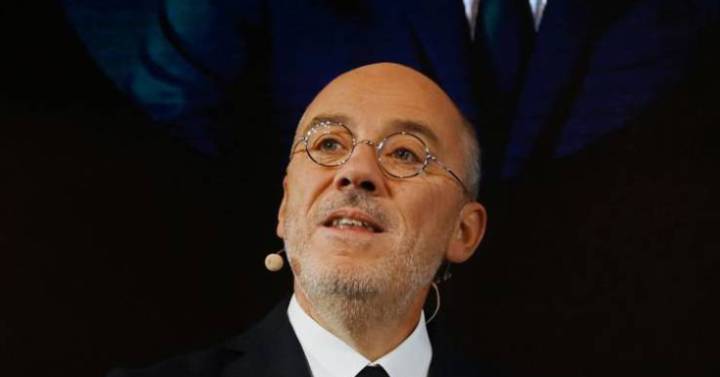 The CEO of the Orange group, Stephane Richard, stated today that Orange is actively working on the possible consolidation of the Spanish market.
"We are not waiting to see what things happen, we are actively involved," said the manager in the conference call with analysts that followed the presentation of the accounts. For Orange, Spain is a key market as it is the group's second largest source of income, only behind France.
Any transaction in Spain involving Orange, Vodafone or MásMóvil would mean a reduction in the number of mobile network operators from four to three.
According to Richard, the only combination that would cause more concern from the competition authorities would be a transaction involving Telefónica. According to the manager, there are too many operators in Spain, and he insists that, even if Orange did not participate in the consolidation process, it would also be positive for the company.
Along the same lines, the CEO of Orange Spain, Jean Francoise Fallacher, has stated that the analysis of any operation will probably involve an investigation by the European Commission, and not just the CNMC. The manager recalled that there are more operators in Spain than in any other country, indicating that, for example, the fifth and sixth operators "are not small at all".
In addition, he has said that consolidation is necessary so that the sector can continue to maintain its level of investment. "In the US there are three operators, and in Europe more than 140," said the manager, who added that 5G is only beginning. In addition, he has recalled that the Internet giants are not paying anything for the networks despite the extensive use they make for their businesses.
Orange Spain experienced a complicated year in 2021, due to the tough competition. The company recorded revenues of 4,720 million euros, 4.7% less than in the previous year, with a decrease in service revenues of 8%. In turn, Ebitda after leases (EbitdaaL) fell by 12.7%, to 1,251 million.
The Orange group carried out a write-down of assets in Spain in 2021 for an amount of 3,702 million euros, derived from the tightening of competition, and the prolongation of the health crisis, which delayed economic recovery.