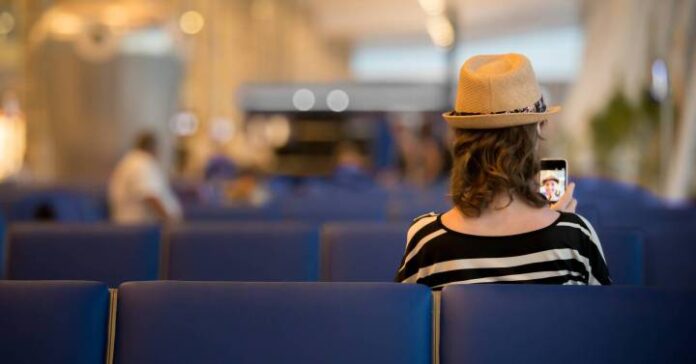 Public and shared transport are reactivated as the vaccination of citizens progresses, but at the moment it does not seem that they will reach pre-Covid levels. After months of restrictions and fear of contagion, collective means of getting around are still not the preferred alternatives for citizens. An international survey by Oliver Wyman on mobility shows that private transport options (own car) and even walking are the favorites of citizens in most of the countries analyzed. "Vaccines are not a panacea for getting people back on public and shared transportation," the report notes.
The study collects the new trends in mobility in five European countries (Spain, France, Italy, the United Kingdom and Italy), the United States and China. As a general line, the data show that the decrease in displacement due to the pandemic will continue, along with alternatives to mobility -such as remote work tools, online classes or online purchases- they will continue once the vaccination is finished.
Public and shared transportation will experience a rebound thanks to population immunization, but will not reach pre-pandemic levels. The data of the study show that between 40% and 60% of those surveyed indicate that the vaccine will increase confidence in these forms of transport, although sprivated means continue to generate more confidence.
"Respondents feel safer when traveling on foot and by personal car in all countries," the report states. This trend is especially marked in the United States and also in the United Kingdom, Germany and France. In those four countries, only the private car and walking achieved the highest safety score for respondents, a total of 5,600.
Confidence
Regarding public transport, Spain and Italy are, along with China, the countries where citizens show the greatest trust in means such as the train and the bus. The subway only achieves the highest score in China.
Also, shared transport still does not enjoy the highest score in the confidence of the respondents, except in China. In Italy and Spain, shared car and bicycle systems or car with driver services enjoy some support, but in the countries of central Europe these modes of transport are at the bottom in terms of reliability for the respondents.
For this reason, the Oliver Wyman report indicates that "drastic changes or new protocols" will be necessary for citizens to use these forms of mobility on a massive scale.
Citizens remain cautious and, although they begin to show the desire to move more, some habits acquired in times of restrictions will remain. The study indicates that 80% of people intend to continue using digital media as an alternative to traveling. 88% of those surveyed will maintain an intensive use of social media and video streaming; 84% will continue to make purchases on the internet and 82% bet on maintaining forms of online education.
"Especially the use of technology for personal entertainment (social networks, video streaming) has exploded to levels never seen before and there is still an appetite for more, although growth rates are slowing down," the study says.
In the case of telemedicine, with rates of use still very small compared to other practices, experts expect growth especially in cases of chronic diseases.
On the contrary, respondents show less desire to hold videoconferences, whether for work, school or to interact with friends or family. "We expect these virtual practices to decrease as economies reopen and social interaction is no longer restricted," the study notes. The data shows that "a large part of Europeans want to reduce their use rather than increase them."
Digitization by generation
Youths. Adaptation to the new digital habits adopted during the pandemic (teleworking, online classes, telemedicine, internet shopping …) is greater for the younger generations and causes greater fatigue among the older ones. Generation Z (born between the mid-90s and 2010) and Millennials or Generation Y (1981-1993) and Generation X (born between 1969 and 1980) show greater attachment while the Baby Boom band (1949-1968) they are more reluctant to keep certain activities.
Contrast. Millennials are most eager to see "digital" as an integral part of their new normal. For their part, The Baby Boomers and the Silence generation (1924 and 1948) want to recover personal interaction to the detriment of screen relationships.
Regions. By country, the welcome to new digital habits is particularly evident in China, while Europeans and Americans show signs of wanting to decrease the use of digital, especially for work.
Social media. Across all regions, respondents are betting on more technology in their personal lives, including greater use of social media like TikTok and streaming. However, they have little desire for more video conferencing for work or school.