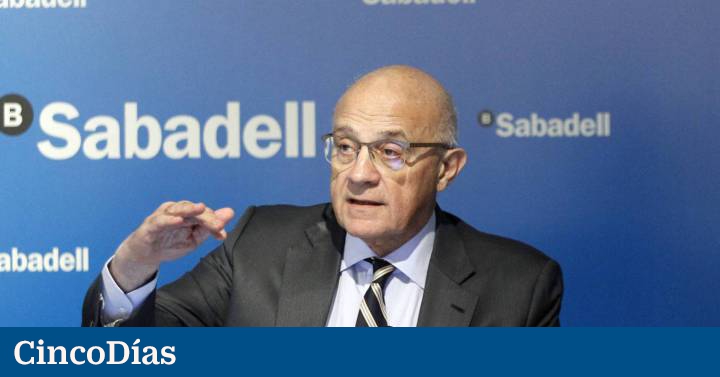 The president of Banco Sabadell, Josep Olive, received a remuneration of 9,358 million euros in 2021, which is more than quadruple the 1,986 million he earned in 2020, according to the annual report on remuneration of the entity sent this Friday to the National Securities Market Commission (CNMV). ). Specifically, Oliu received a total remuneration in cash of 1,798 million euros, to which is added a remuneration for savings systems of 7,489 million and 71,000 euros for gross profit from the shares.
For his part, the CEO of the entity, César González-Buenowho took office since March 2021, received 1,904 million, according to the council's remuneration report sent to the stock market supervisor.
On your side, James Guardiola, who was relieved by González-Bueno as top executive of the Catalan entity, received a total of 24.309 million euros in his last year. Of that amount, 374,000 euros correspond to remuneration in cash, 53,000 euros to gross profit from the shares and the bulk of the total, 23.882 million, to remuneration for savings systems.
As a whole, the members of the council of Sabadell perceived last year 44.6 million euros, compared to 6.7 million in 2020, due to the extraordinary cost of the departure of former CEO Jaume Guardiola and the former secretary of the board, María José García Beato (perceived 6,363 million).
For its part, the total remuneration of senior management accrued during the 2021 financial year amounts to 11.75 million euros, almost double that in 2020, when it totaled 5 million, due to the payment of compensation for the departure of two managers from the bank : Tomás Varela (former CFO) and Rafael García Nauffal (former General Director of Risks).
Sabadell closed the 2021 financial year with a net profit of 530 million euros, compared to the two million result in the 2020 financial year and managed to advance the profitability target by one year.