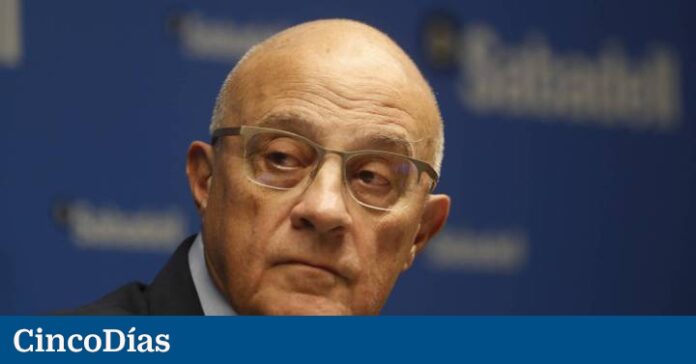 The president of Banco Sabadell, Josep Oliu, participated this Monday in the 2020 Annual Management Meeting, the last one with Jaime Guardiola as CEO, in which he assured
which entity will become within two or three years in "the best Bank of Spain".
Oliu has taken advantage of the meeting, which has exceptionally been held electronically, to thank the work done by Jaime Guardiola throughout the last thirteen yearsyes, now that he retires and what will be replaced by César González-Bueno.
"His extraordinary work has contributed to strengthening and developing the value of our franchise", said Oliu, who has also sent a message of support and welcome to González-Bueno: "We are convinced that the new CEO is the ideal profile for face the challenges of the future ", he stressed.
César González-Bueno is a manager with more than 23 years of experience in the financial sector: he founded ING Direct Spain and was CEO of that bank in Spain and Portugal; He also led the creation and sale of EVO and the refloating of Novagalicia Banco prior to its sale to Abanca. Since March of this year, he has been linked to Banco Sabadell, as he is a director of TSB, the British subsidiary.
The manager will officially disembark in Sabadell in the first quarter of 2021, once the European Central Bank (ECB) approves the appointment. Until then, he and Guardiola will work together to design the next strategic plan, which will be presented at the beginning of next year, after the breakdown of the merger negotiations between Sabadell and BBVA.
At his last Annual Management Meeting as CEO, Jaime Guardiola recalled that he arrived at Sabadell thirteen years ago, with the 2007 crisis, and who is now retiring with another crisis, that of Covid-19. Nevertheless, Guardiola has been "optimistic" about this crisis and has opined that in spring "will come a strong and vigorous economic recovery "and that" we will all seize the opportunity. "
On his relief, he has said that when he and Oliu designed his retirement they "obsessed" with doing it well, "and that's how it will be." "I have already available to César González-Bueno, whom I have known for many years years, and I am absolutely convinced that it will be the leader that this bank needs at the moment ", has expressed
Guardiola has appreciated the confidence that the president and the advice administration has been given in these thirteen years and has launched a last message to all Sabadell staff for the support received: "I assure you that I will never forget. Thank you all very much with all my heart. "
.