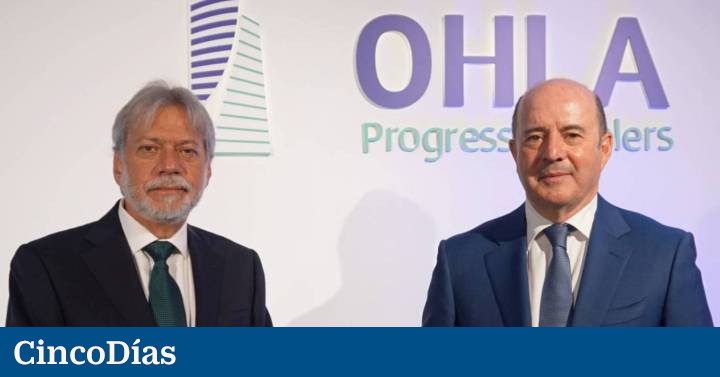 The financial restructuring closed in June of last year, different divestments and a stricter policy of analysis in contracting, have led to OHLA to the path of benefit and restructuring of the work portfolio. The company controlled by the brothers love declared this morning a net result of 24.5 million at the end of 2021, after losing 151 million in 2020. It breaks this way with a losing streak for the last five years which had cast serious doubt on the viability of the company.
The black numbers, however, have dwindled from the 57 million declared in the third quarterwhen there was indeed a positive trend in hiring that was confirmed at the end of the year.
Revenues have been 2,778 million, 1.8% down but within the set range, and the EBITDA of 91.2 million grows 35.1% compared to 2020. This is the best gross result of exploitation for the group since 2016, placing 80 million above the internal estimate.
Concerned in recent years about the margin of its main business, construction, at the end of last year it has already placed itself in a 4.5%, two points above that harvested in 2020. Contracting has also skyrocketed, up to 3,700 million on an initial budget of 3,000 million euros. This volume improves by 34% in the last year and represents the best record of the last five.
The contract portfolio has a level of 5,807 million, which represents an increase of 17%. Of this reserve of works, 37.2% resides in the United States, 36.4% must be executed in Europe, and 25.8% has been signed in Latin America.
liquidity buffer
The liquidity with recourse to OHLA It is 841 million at the end of 2021, which included the collection of 135 million from the Community of Madrid as compensation for the investments made in the failed concession of the Móstoles-Navalcarnero railway (Cemonasa).
The gross debt of the group marks 523 million, with a decrease of 30%. Well into 2022, OHLA has announced the reduction of indebtedness by nearly 100 million with the amortization of the outstanding balance of the credit guaranteed by the ICO (54.5 million) and the repurchase of bonds for 43.2 million. In this way, the gross debt will be around 425 million in the month of March.
All in all, OHLA will have cut its leverage by around 275 million between 2021 and the first months of 2022, thanks to the aforementioned agreement with the Community of Madrid or the sale of assets such as the Toledo Hospital concession, Aguas de Navarra and the complex London hotelier Old War Office. In the short-term scenario, debt amortization remains on target.