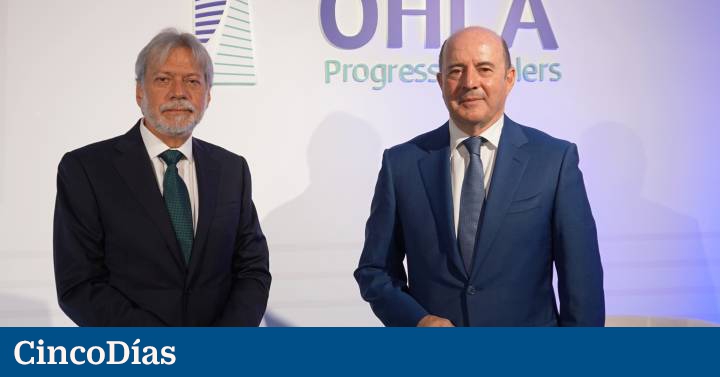 OHLA's net result at the end of the first quarter shows some losses of 12 million eurosfrom 20.1 million in red in the same period of 2021. This is a new start to the year with a negative sign that the company attributes to adverse effect of exchange rates. The gradual deterioration of the Industrial division also serves as a ballast. The management, led by the CEO Jose Antonio Fernandez Gallarsays he is carrying out a detailed business tracking and economic conditions by geography and projects with the aim of analyzing potential impacts for the coming quarters.
income from OHLA they improve 8%, up to 642 million, of which 69% come from abroad. The acceleration of the Construction activity stands out, with a 14% increase in sales (524 million), while Industrial fell by 56% (20 million), and Services increased its turnover by 12% (93.2 million ).
The EBITDA, of 18 million, presents an evolution of 28.6% from the 14 million one year ago. The aforementioned industrial division has a negative EBITDA of half a million due to the cooling of activity in the cement and mining areas. After the first months of the year, the objective of 110 million ebitda in the year is maintained. The company's EBITDA margin rises from 2.4% to 2.8%, and the margin of the construction business goes from 3.7% to 4.4%placing itself in the industry standards.
The construction group has highlighted in the report sent to the CNMV the increase in the contract portfolio, of 2.8%, to 5,971 million euros (23.3 months of sales). Of that figure, short-term contracting is 690 million, similar to that of a year ago. The firm chaired by Luis Amodio has reiterated this afternoon its commitment to the concession business developmentin which it is going to incorporate a new concession in Colombia this quarter (Accesos Norte 2, with 314 million euros under construction) and continues to look for opportunities in the US, Europe and, as its main destination, in Latin America.
The gross debt, of 429 million, has been cut by 100 million in the quarter and its reduction will continue to be an objective of OHLA in the coming months. The snip, thanks to the collection of 168 million for the agreement with the Community of Madrid for the failed concession of the Cercanías Móstoles-Navalcarnero, has responded to the cancellation of the ICO credit, of which 54 million remained outstanding, and the repurchase of bonds for 43 million. The liquidity position amounts to 587 million.