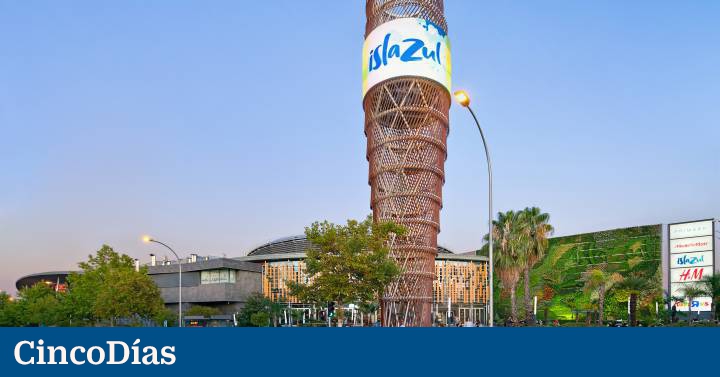 After the Covid-19 pandemic that boosted electronic commerce and punished physical stores, the interest of investors in real estate assets of retail he's back. Nuveen is going to test the market with the sale process of one of the largest shopping centers in Spain, Islazul, which is located in the Carabanchel district of Madrid, next to the M-40 ring road.
This US firm, which manages the real estate assets of the California teachers' pension fund, has commissioned the sale process to the consulting firm Cushman & Wakefield, who declined to comment as did Nuveen herself. The owner asks about €320 million for that asset, according to market sources.
Islazul is a complex of 250,000 m², with 90,700 m² of gross leasable area. Nuveen (then called TH Real Estate) acquired it in 2014 from Lar (50%) and Ivanhoé Cambridge (50%) for 230 million. In 2017, he bought the hypermarket area from E.Leclerc, which he renovated and is now occupied by a Lidl supermarket and other stores.
Islazul, which is advertised on its website as the largest shopping center in Madrid, has 180 stores. Brands include Primark, Zara, H&M, Adidas, Levi's and Kiabi. It also has almost 50 restaurants, including Vips, Starbucks, Rodilla, Ribs, KFC, Foster's Hollywood and Burger King.
This process of selling a center is added to others such as the Ribera del Xúquer, in Valencia, where CBRE IM finalizes its transfer to the Global Armorica companyas anticipated Five days at the end of March. Likewise, Bogaris sold its Torrecárdenas center in Almería a few days ago for 172 million to a South African buyer.
This demand to re-enter the retail This has been verified, for example, at the Mipim real estate fair (Cannes, France), where capital has once again shown interest in these assets, according to the experts consulted.
Nuveen, led by Marta Cladera de Codina As General Manager for Spain and Portugal, Islazul is putting Islazul up for sale to rotate its property portfolio, an asset that is already mature and may generate interest among investors.
The American manager has a portfolio in Spain that exceeds 2,000 million. At the end of 2021 he formed a joint venture with the Kronos real estate to build around 5,000 rental homes with an approximate investment of 1,000 million. It also has the Nervión Plaza shopping center (Seville), 50% of Madrid Xanadú, and a joint venture with Nassica for The Style Oultlets brand. In addition, she owns logistics warehouses, one of them rented from El Corte Inglés.