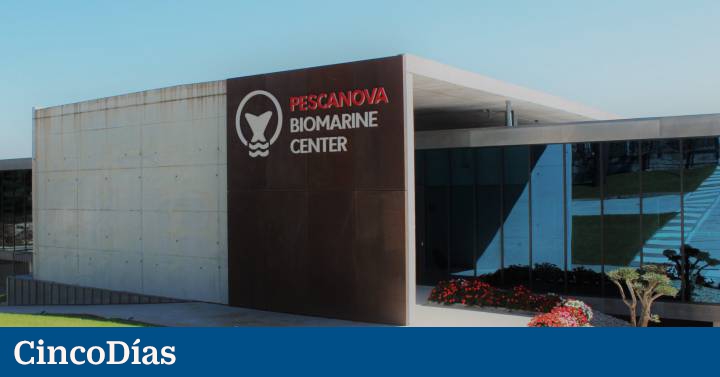 New Pescanova It will market the world's first octopuses born in aquaculture in the summer of 2022. This was announced this Monday by the Galician company, which has inaugurated its new innovation center with which it wants to become a benchmark for the development of new farming species.
It is the Pescanova Biomarine Center, located in O Grove (Pontevedra), and in which it has invested 7.5 million euros. This has an area of ​​4,000 square meters, and with it, the fishing group wants to position itself "at the forefront of aquaculture research worldwide, becoming a reference center in the improvement of health, nutrition, animal welfare , sustainability and new crop species, "he explained in a statement. This details that, of the 250,000 marine species that exist, only 580 are known to be produced in aquaculture.
And with one of them, the octopus, Nueva Pescanova has established itself as a pioneer. The more than 40 researchers who will work in the new innovation center have already managed to close the reproduction cycle of this species in aquaculture. That is, the specimens born within the company have not only managed to reach adulthood, but can also reproduce outside their natural habitat. All thanks to Lourditas, the first octopus to be born in aquaculture and from which up to five generations have emerged. This will allow Nueva Pescanova to market the first specimens born this way next summer.
The new infrastructure will also serve as a technology hub for the company's digital transformation and sustainability projects. It has projects underway with artificial intelligence or big data in shrimp aquaculture from Microsoft, being able to control 100% of the processes in real time and automatically, "enhancing the efficiency and sustainability of the crops, guaranteeing the food traceability and improving animal health and welfare, "says the company.
This explains that its commitment to aquaculture as an alternative to fishing seeks "to ensure the availability of marine resources for future generations." Since the 1980s, it has already produced turbot in this way in Galicia, and also shrimp of the vannamei variety in Nicaragua, Guatemala and Ecuador. "Morgan Stanley, in its study "The future of Foods" of 2020, predicts that the growth of aquaculture will be in the decade from 2020 to 2030 of 5% compounded per year, until reaching in 2030 a global volume of 300 thousand million dollars in value, "he explained the president of Nueva Pescanova, José María Benavent.