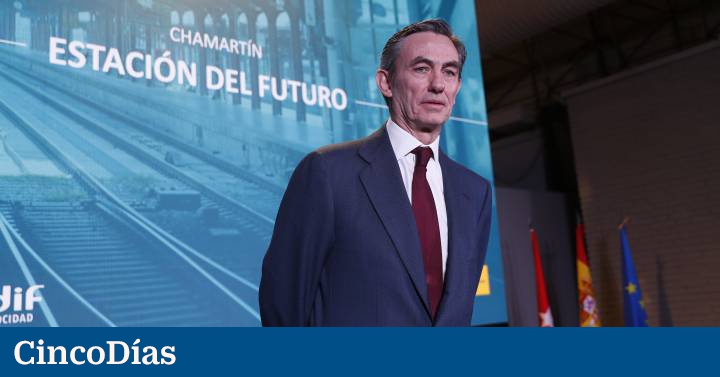 The board of directors of Distrito Castellana Norte, the company promoting the Madrid Nuevo Norte project, has proposed a capital increase of 10.45 million euros to be approved at the next shareholders' meeting on March 23.
The share capital of the company controlled 75.5% by BBVA, 14.45% by Merlin Properties and 10% by Grupo San José is now 196 million euros, so this operation will place it around 206 million euros.
According to the meeting notice published this Tuesday in the Official Gazette of the Mercantile Registry (Borme), the transaction will be carried out through the issuance of 34,772 new ordinary and registered shares with a nominal value of 300.51 euros each.
The text makes it clear that each shareholder will avail himself of his right of preferential acquisition contemplated in article 9 of its bylaws, the purpose of which is that neither of them can increase their participation at the expense of the other or introduce a third party to the detriment of the current partners.
In fact, last year, the board proposed the modification of this article with the aim of eliminating the restrictions on free transferability, that is, eliminating the preferential right of purchase of the other shareholders in the event that one of them decides to sell part of your package.
The change was approved thanks to the majority of BBVA, but Merlin and San José appealed and obtained injunctions, so it returned to the previous situation, currently in force. Company sources assure that it will be this year when the arbitration court of the Madrid Chamber of Commerce and Industry settles the matter.
The project will mobilize an estimated investment of 25,197 million euros over the next 25 years, as a result of the urban actions for its development, which will generate more than 5,800 million in tax revenue for public administrations and will mean the creation of 348,064 jobs, to which another 146,488 additional jobs will be added when the office and retail spaces are operational.
Madrid Nuevo Norte provides for the construction of 10,500 homes that will cover the residential needs of the northern area of ​​the capital, 20% public protection, and civic spaces and common facilities will be created connected to the public means of transport that have been planned, with sustainability as a link between all of them.