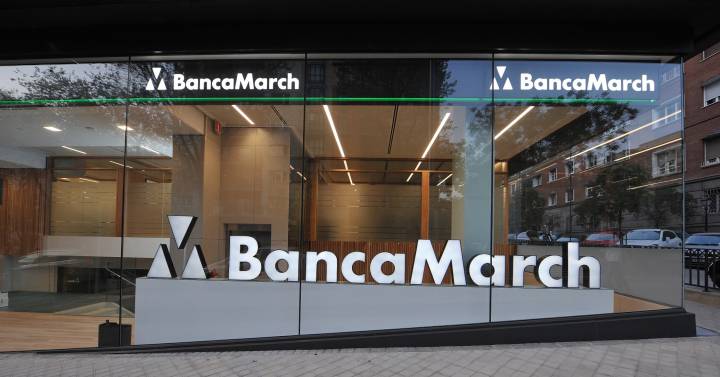 The possibility of mergers taking place between Spanish banks is increasingly remote, although there are still pieces to marry, according to all the experts. But it is in private banking where the big game is now being played. And, although its business is not as high as that of traditional banking, the truth is that it is an attractive activity focused on the commissions generated by these firms. The cake to which they aspire is a part of the 800,000 million euros in deposits that are found in traditional banking with practically no remuneration.
It will be for this reason that every time a firm sells its private banking, the number of interested parties grows.
Today the purchase by Banca March of the private banking of BNP Paribas is signed for around 100 million euros. With this operation, subject to the pertinent authorisations, Banca March will incorporate the High Net Worth and Very High Net Worth branch of activity of BNP Paribas into its Property Banking Area, which has a volume of client assets under management of some 3,600 million euros. euros. The business volume of Banca March's Private Banking and Property Banking areas grew by 18% in the first nine months of 2021, to around 19,000 million euros.
BNP Paribas opened a process to sell this branch of activity in November, since it is specializing its business in Europe in large assets (Ultra High Net Worth), and it is possible that the French bank will give the option to its Spanish clients with assets greater than the 10 million euros to be managed from outside the country, given the internationalization of the group.
Sources familiar with the sale process assure that Deutsche Bank, Bankinter, Singular, BBVA, Santander, Mapfre, Mutua and Safra, in addition to Banca March, expressed their interest in the initial process. All were rejected and exclusive negotiations were opened with Banca March.
In the middle of the process, the incorporation of Íñigo Martos as CEO crosses the path of Deutsche, who was responsible for private banking at Credit Suisse in Spain.
Apparently, Bankinter was ruled out in the final stretch because its agent model did not fit BNP.
Singular Bank was interested, but did not even enter the cut that the French group made, several sources point out, although the bank headed by Javier Marín affirm that they were not interested. BBVA, Santander, Mapfre, Mutua or Safra knocked on BNP's door when the sale process had already begun, so they looked and left, some because they just wanted to analyze, and others because they were already late and had to make a very good offer to unseat those who had been negotiating for a long time.
In this way, Banca March remained the only possible buyer. Market sources point out that "its high solvency (CET1 18.37% as of June 2021), solid reputation, track record of responsible advice, quality of service, technology of advice and people management, as well as the background of the excellent integration of the Mass Affluent branch of private banking, which Banca March acquired from BNP in 2018", were decisive points to close the operation.
One of the main objectives of its president, Juan March de la Lastra, when he took office in 2016 was to accelerate the process of cultural and digital transformation of the entity. The objective was to consolidate the entity as a benchmark for private banking and advice to companies in the Spanish market. And it is in it, although with great competition, at least from Spanish banks, since the foreign one gradually seems to be withdrawing from this activity in the country. UBS recently reached an agreement with Singular Bank to sell its private banking business in Spain. And before that, it was other firms that abandoned their position as commercial banks and private banks in the Spanish market