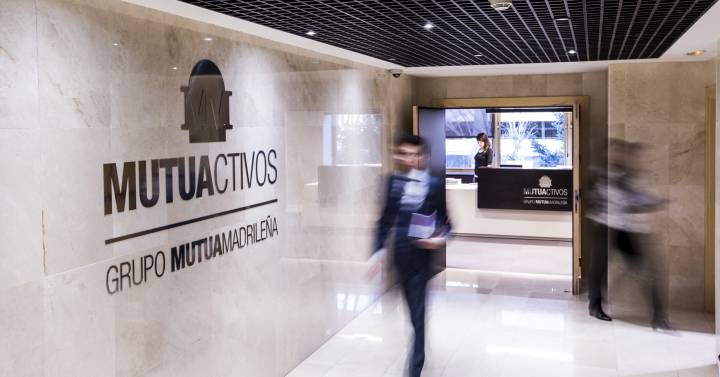 Mutuactivos, the manager of the Mutua Madrileña group, foresees a volatile year in the financial markets, which will be dominated by the evolution of inflation and the response of the central banks, and in which equities will be the only asset capable of offer an attractive return and secure a profit in real terms, after discounting the effect of rising prices. Even so, the manager adopts a prudent, neutral or even slightly underweight position in equities in mixed and delegated management portfolios, as explained today by Ignacio Dolz, director of investment solutions and product of the manager.
"The Stock Market is attractive in an environment of inflation, with profitability in real terms. In 2022 we expect a lot of sector rotation depending on the inflation data. We are not betting on one sector or another. If the market corrects, we will take advantage of the opportunities", he pointed out. Dolz. The manager's equity funds remain fully invested, but in the mixed and delegated management funds, "we are tactically underweight or neutral," added Dolz.
At the start of the year, Mutuactivos' equity portfolio is a mix of US and European stocks and cyclical and growth stocks. Thus, the manager is betting, within the growth sector, on technology through Meta (Facebook), which Dolz considers to have an attractive valuation after the recent correction, Alphabet (Google), Mastercard and companies linked to the energy transition , such as Linde and Plug Tower, for their green hydrogen projects, and the Spanish companies Iberdrola and Solaria.
On the cyclical securities side, Mutuactivos' bets are BNP Paribas, as the only bank representative, a sector that, according to Dolz, still raises doubts regarding its business model for the medium and long term; the reinsurer Hannover Re; the oil companies, in which he sees great attraction for their cash generation; the socimi Merlin and the companies linked to tourism and restaurants Accor, IAG, Compass and Amadeus.
In equities, Mutuactivos does make a clear commitment to Chinese and Japanese equities, which it overweights. The Chinese suffered especially in 2021 due to the greater regulatory controls, but for this year the manager expects a good performance, with the prospect that the Chinese stock market will gain more weight in global equity indices.
In fixed income, the outlook for returns is complicated, although all is not lost, in Dolz's opinion. The year has started with losses in fixed income funds due to the rapid rise in bond yields. But, according to Dolz, "an important part of the portfolio has already suffered this effect and the accrual of the portfolio is beginning to be attractive". Especially in high yield funds, where the manager is waiting to increase positions in anticipation of a further increase in spreads, without reaching worrying levels, and higher coupon returns. Mutuactivos' liquidity position in fixed income funds is now 20%. The manager also prefers hybrid debt to bank subordinated debt.