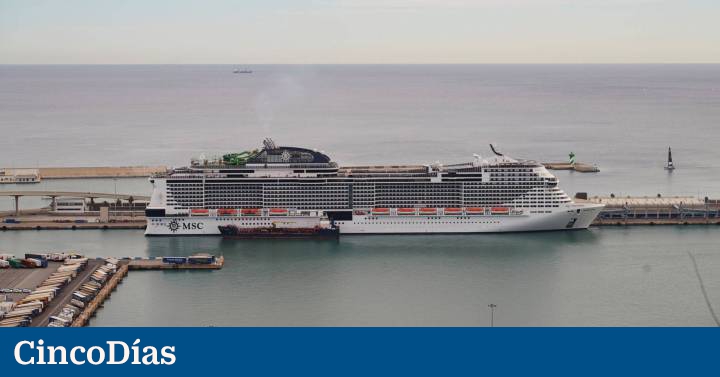 The Italian-Swiss MSC Cruises has presented the cruise schedule for Spain with a common denominator: the recovery of pre-pandemic levels. The company plans to make 414 calls in Spanish ports, which is 2% more than in 2019, of which 311 (75% of the total) will be concentrated in high season, 10% above pre-crisis levels. "The summer of 2022 is going to mark a point of inflection, and it is going to serve to look with the face and eyes at this pandemic in a healthy way," he stressed. Fernando Pachecho, CEO of MSC Cruises for Spain. There will be nine ships docking in five Spanish ports (Barcelona, ​​Valencia, Palma de Mallorca, Malaga and Alicante).
The first three were already in the programming prior to the health crisis and now the last two are added. "We are going to be the only company that is going to offer five ports in Spain. The choice of Malaga and Alicante is not a short-term decisionbut if not in the medium and long term and the objective is to maintain them for the coming years". The nine vessels that will touch Spanish ports plan to operate 450 cruises and the goal that MSC has set is to achieve in Spain a number of passengers similar to that of the summer of 2019 to close the year with a total of 200,000 tourists transported, similar to that achieved in 2019.
Waiting to find out how the coronavirus health crisis evolves, Pachecho clarified that this summer there will continue to be action protocols, although he hopes that there may be significant changes. "I believe that travelers can be allowed to disembark to take excursions and that it will not be necessary to do antigen tests to board. What will remain is the obligation to be vaccinated with the full schedule and the reduction of the maximum capacity to 70% to avoid crowds.
The commitment to Spain is not only reflected in the capacity and operations planned in national ports, but also in investment in infrastructure. MSC Cruises is developing an exclusive cruise terminal in the Port of Barcelona, ​​with 11,670 square meters and an estimated investment of 33 million euroswhich it will manage for a period of 31 years and will enter service in 2024.
Immersed in the purchase of the old Alitalia
MSC and the German airline Lufthansa presented on January 24 an expression of interest to acquire a majority stake in the capital of the Italian airline ITA, born last October from Alitalia, which is in the process of being liquidated. Both firms have 90 days to work on the proposal exclusively.