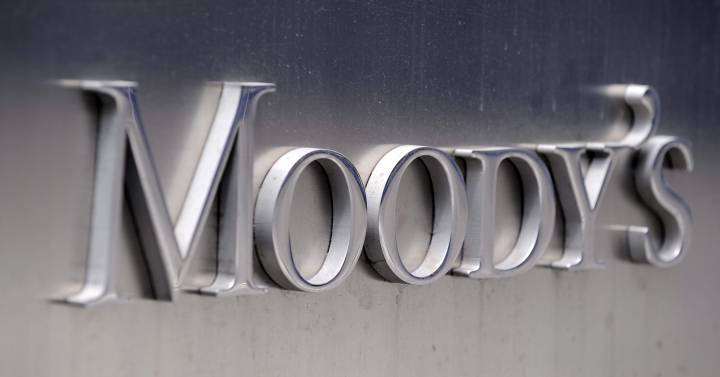 The harsh economic crisis caused by the pandemic resulted in few rating downgrades globally and a low default rate, much lower than the highs recorded during the previous financial crisis. In Spain, however, the default rates were higher than those of neighboring countries and although the outlook for 2022 is stable, in the following years there is a greater risk of default among companies in the new context of higher interest rates. high, according to the outlook presented today by Moody's.
The balance of 2020 and 2021 leaves a number of 10 defaults in Spanish companies covered by Moody's, which represents "an important leap compared to the situation prior to the pandemic", in which there used to be just one or none a year, as explained Jorge Rodríguez-Valez, the agency's credit strategist.
The figure also comes out badly compared to the three defaults in France, all in 2020, the 4 in Germany or the only one registered in Italy. And although for this year, the expectation is of calm and stability in credit risk, thanks largely to the abundance of liquidity that still exists in the market, the rise in rates predicts higher default rates in the medium term . "Not this year, but in the next two or three years the conditions are going to change and there will be more defaults," explained Rodríguez-Valez.
The highest number of non-payments registered in Spain in the last two years has to do directly with the effects of restrictions on mobility and its impact on companies dedicated to leisure, transport or restaurants, of great weight in the Spanish economy.
Banks, on the other hand, have withstood the crisis with little or no delinquency, thanks to public and monetary aid schemes and to having solid capital and liquidity buffers, built prior to the pandemic. "This year we expect a deterioration in the quality of banking assets, but moderate and acceptable for the sector. The outlook is stable for European and Spanish banks", explained Pepa Mori, banking specialist at Moody's.
Regarding the sustainability of sovereign debt, which reached 118.7% of GDP in 2021, the evolution of rates and growth will be key. Rubén Segura-Cayuela, chief economist for Europe at Bank of America, pointed out during his speech at the conference held by Mooyd's that "the ECB will be patient in raising rates" and highlighted the need to make the most of European funds, in parallel to structural reforms. "There is no political capital for adjustments like those of 2010," he assured.