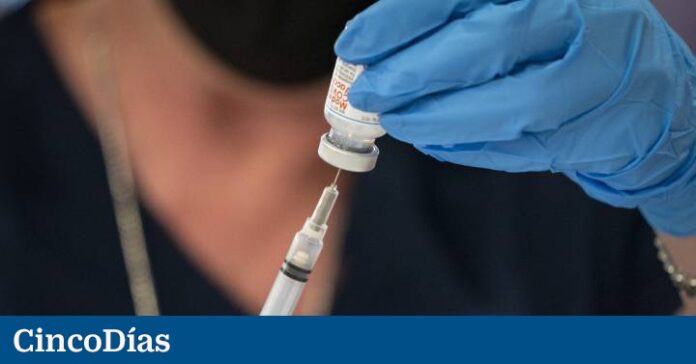 Modern pharmaceutical company announced this Wednesday that it has reached an agreement with the Swedish company Recipharm to support the formulation and packaging of its coronavirus vaccine outside the United States.
As reported by the company, Recipharm will carry out these activities in one of its facilities in France, and has pointed out that, while waiting for the vaccine to be approved in prominent countries outside the United States, it is believed that they will begin to be supplied to early 2021.
"We are making significant progress in the development of Moderna's covid-19 vaccine and we are pleased to be collaborating with Recipharm," said Moderna Vice President of International Manufacturing Nicolas Chornet.
Meanwhile, the CEO of Recipham, Thomas Eldered, has indicated the importance of working with Moderna on a "vital project to support the long-term fight against covid-19."
"Our preparations are in an advanced stage and we are hiring new staff and investing in the facilities to be able to meet the demanding set times," added Eldered.
Moderna has signed agreements to sell 200 million doses of its vaccine to the United States with an option for another 300 million; 80 million to the European Union with an option to another 80 million; 50 million to Japan; 40 million to Canada with an option to another 16 million; 7.5 million to Switzerland, 7 million to the United Kingdom, 6 million to Israel, and 6 million to Qatar.
The United States already has the capacity to administer the Pfizer and Moderna vaccines in some 4,000 points throughout the territory, according to official data, after on December 21, Americans began receiving the first doses of Moderna's serum.