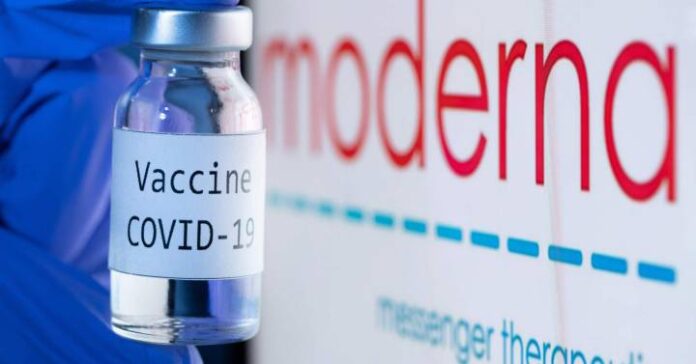 The United States finalizes the permit for Moderna's vaccine against the coronavirus, after the FDA's scientific advisory panel unanimously certified the drug's efficacy and safety. The pharmaceutical supervisor, who in almost all cases follows the advice of the panel, will work "quickly" to give the green light to the emergency approval for the vaccine, according to the commissioner of the FDA, Stephen Hahn.
The final permit is expected to arrive in the coming days, according to the Financial Times, which would activate the application of the second vaccine in the country. Since this week, US hospitals have been injecting the Pfizer and BioNtech vaccine, which took only one day to receive the official green light once the support of the advisory panel was obtained.
The vaccine comes at a critical time for the health situation in the country, which accumulates 300,000 deaths, and 3,580 only on Wednesday, with hospitals close to saturation. The Secretary of Health of the United States, Alex Azar, announced that 5.9 million doses of Moderna's vaccine are ready to be sent to hospitals throughout the country. The administration estimates it will have supplied 40 million doses of the Pfizer vaccine by the end of the year. The US has agreed to buy 100 million doses of Moderna vaccines, of which 20 million will arrive this month and the rest in the first quarter.
Europe, for its part, is also accelerating the deadlines and is expected to authorize this vaccine in the first week of 2020. It has agreed to purchase 80 million doses. The Spanish company Rovi will produce the vaccine in Europe from its Madrid plant.
Moderna's vaccine is easier to transport and store than Pfizer's, which requires storage at minus 70 degrees. The company hopes that the official permission of the FDA admits its transfer in liquid state at the temperature of a refrigerator, to allow its use in remote areas.
The drug is based on the same technology as Pfizer's, by inoculating fragments of messenger RNA that instruct human cells to make coronavirus-specific proteins. These proteins are attacked by the immune system, developing antibodies. It is 95% effective in preventing infection, according to data from a clinical trial conducted with thousands of patients, and none of those who received the vaccine developed a serious disease (compared to 30 individuals in the group that received placebo).
20 advisers (all external) of the panel voted in favor, and none against. The only abstention came from Dr. Michael Kurilla, who says he would have preferred to equate the range of the vaccine towards people at high risk and at risk of death in case of contracting the virus.
.