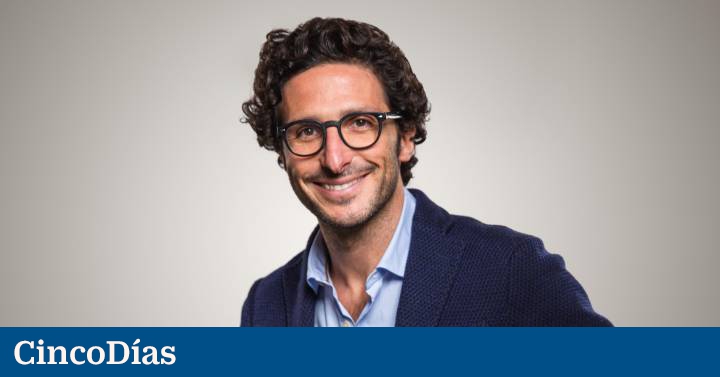 Mirakl, the French startup that offers a SaaS (software as a service) platform to promote the creation of marketplaces and which has clients in Spain such as El Corte Inglés, PcComponentes, Carrefour, Conforama, Tíanimal, Sprinter and Venca, has closed a financing round of 555 million dollars (472.5 million euros).
The operation has been led by the Silver Lake fund, with the participation of previous investors of the company such as Permira, 83North, Elaia Partners and Felix Capital. This is the fifth highest round of funding for a SaaS company in Europe to date.
The transaction has more than doubled the company's valuation, to $ 3.5 billion, as the company closed another round of financing last year of $ 300 million at a valuation of $ 1.5 billion.
The company, with more than 300 clients, wants to accelerate its growth, also in Spain, where it has an office with 10 people in Barcelona. "We want to fold that team very quickly because Spain is very important to us. Currently, it is the second European country in terms of customers and business generated by marketplace of Mirakl ", Adrien Nussenbaum, co-founder and co-CEO of the company, tells CincoDías.
Its international customers include ABB, Accor, Airbus Helicopters, Leroy Merlin, The Kroger Co and Toyota Material Handling. Mirakl helps you add a marketplace (where they sell third companies) so that they can expand their offer without increasing their inventory.
With the money raised, the company, which registered a 90% growth during the first half of 2021 in the value of annual turnover, intends to invest significantly in technology, expertise and partner ecosystem, and expand its teams to help companies companies around the world to adopt the marketplace.
Specifically, Mirakl wants to hire 350 engineers, thus increasing its Mirakl Labs team to 500 by 2023, in order to expand the capabilities, scalability and security of the core technology of its platform; doubling the size of the organization of internal consultants, and expanding the size of Mirakl Connect, "the largest ecosystem of vendors to marketplaces (we have 50,000) ", adds the manager.
With Mirakl Connect, the startup acts as an intermediary in the ecosystem by connecting online stores with a pool of sellers (currently 50,000). Company customers can use this service to find third-party vendors, who in turn can more easily list their products in Mirakl-supported marketplaces.
The company helps companies launch both marketplace generalists and verticals, and aimed at individuals (B2C) or other companies (B2B). And it boasts that its platform is highly scalable and flexible to help its customers grow rapidly. For example, the PcComponentes marketplace grew more than 300% in 2020, when it integrated 35,000 new products.
According to McKinsey, e-commerce penetration experienced the equivalent of 10 years of growth during the first three months of 2020. And a significant part of that growth was accounted for by marketplaces: during the fourth quarter of 2020, these grew more than double the general rate of ecommerce.
Nussenbaum assures that today the marketplaces in many countries they represent more than 50% of electronic commerce and the reason is that when users buy they want to have the largest possible selection of products, they want to know that the price they pay is the best and have an excellent service with very fast delivery, " and that is very difficult for companies to do alone, without a partner"According to those in charge of Mirakl, apart from some digital giants such as Amazon or Alibaba, few companies, even of global size, have enough internal resources to develop by themselves a marketplace in your online business.
The manager details that ehe transaction volume managed on the Mirakl platform last year was more than 2,500 million euros.
With the funds raised, the gala startup also plans to expand its geographic reach, boosting its headquarters in Paris and Boston and increasing its presence in EMEA, America and Asia-Pacific. It will also evaluate possible acquisitions that allow them to improve their offer and that are linked to data solutions, financial services and logistics aspects. Nussenbaum assures that, for now, they have no plans to go public. The company, 20% owned by the co-founders (none of the other investors controls more than 15%), today has 500 employees and operates in 14 countries.
.