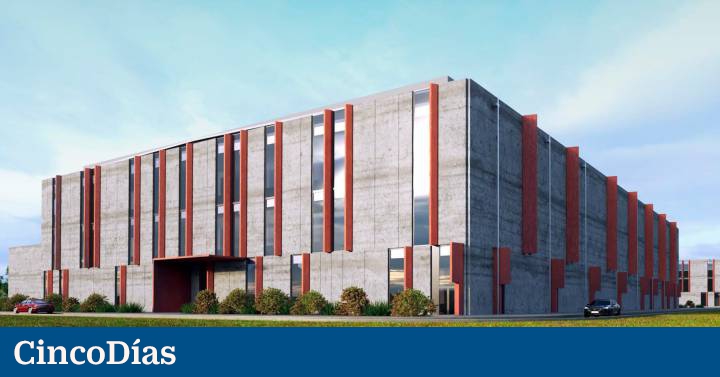 Merlin Properties puts black on white its commitment to data centers, which it places as the first lever of its growth in the medium term. This is shown in a presentation made this Thursday to investors, in which he speaks of this type of property as the vehicle to move from "analog to digital business" and on which he will focus his investment effort for the next five years.
Specifically, the company he runs Ishmael Clement points to a total investment of 596 million until 2027, although most of that amount will be deployed between this year and 2024. During these next three years, it will allocate 418 million, mainly in the construction of the four centers that it has in its portfolio: Bilbao-Arasur, from which it has already received the construction license and that it is expected to have ready in the second quarter of 2023; another in Barcelona, ​​whose license is expected for the second quarter; another in Getafe (Madrid), with the expectation of having the permits in the third quarter; and a fourth in Lisbon, with the license scheduled for the last quarter of the year.
In the first two phases of development of these centers, Merlin calculates that it will deploy a total capacity of 70 MW, which, according to its calculations, will make it the main operator in this sector, with twice the capacity of Equinix or Interxion. In addition, it points to a maximum capacity between those four assets of 236 MW.
"The Iberian Peninsula is going to become the data center hub for Continental Europe and Africa, thanks to the submarine infrastructure that connects it with North America, Europe, South America and Africa," explains Merlin in his presentation to investors.
This line of business also aspires to become a very relevant generator of income for the company. By 2027 expects to obtain 75.2 million euros for rentals of these centers.
Merlin was the first large Spanish real estate agency to enter this market. A year ago, it signed an agreement with the US company Endeavor for the construction of these centers. They will do so through the company Edged Spain, of which both have 50% of the capital, although Merlin has the option of acquiring 100%. In this alliance, Merlin is guaranteed 100% ownership of the assets, as well as 100% of the rental income, while Endeavor handles the design and construction, contributes its technological knowledge and takes care of the employee training.
Another sector in which Merlin will invest significantly in the coming years is logistics. It foresees a total of 346 million until 2026 and to reach annual income of 35 million in 2027. Between data centers and logistics, the investment planned by the real estate company reaches 942 million, and it aims to generate a total of 110 million euros in rents for 2027.