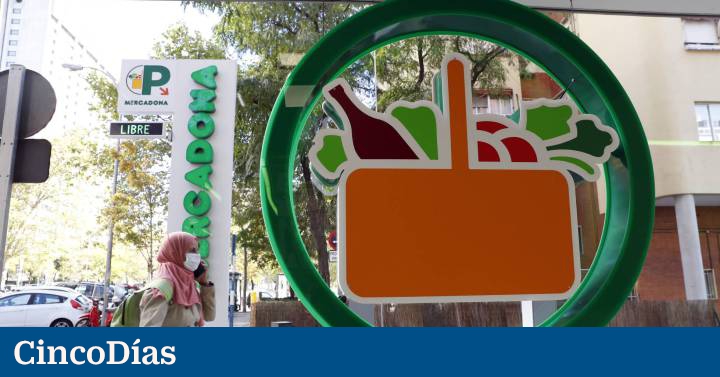 Mercadona it has managed to withstand the impact of the pandemic and maintains its position as one of the 40 global retail giants. The company piloted by Juan Roig has been ranked 37th in the report Global Powers of Retailing 2022prepared by Deloitte, and has ousted Inditex, which falls to position 45 after losing 12 positions, as the first Spanish company in the ranking. And it is that, while Mercadona increased sales by 5.6%, Inditex's turnover fell by 27.9%, from July 1, 2020 to June 30, 2021.
In the study, which identifies the 250 largest distribution companies in the world, there are also The English Courtwhich is ranked 97th (losing 28 positions after reducing its turnover by 27%), Dayat 138 (losing a position and barely increasing sales by 0.2%) and Eroskiin position 204, climbs eight steps in the ranking after raising its turnover by 6.1%.
In reality, the striking falls in the classification of Inditex and El Corte Inglés are due to a normal effect given that the period in which the data was collected, the textile trade was penalized by the limitations on capacity in physical stores.
Amazon, straight to the throne
Regarding the overall classification of the sector, Walmart repeats another year as world leader in distribution. In 2020, its sales increased by 6.7%, driven by turnover in physical stores and a rapid increase in e-commerce sales (+79% in the US).
However, it follows the trail amazon, which maintains second place, but continues to cut ground to take over the world throne. In fact, the giant created by Jeff Bezos achieved the highest increase in income among the top ten companies in the sector, with an increase of 34.8%.
For its part, Costco remained on the world podium, with an increase in sales of 9.2% in 2020, in which it reinforced its network of establishments with the opening of 13 stores. E-commerce already accounts for 6% of the retail chain's total sales and also, due to the pandemic, Costo invested 1,000 million dollars in a last-mile company in the last year to strengthen itself in home deliveries that it started to be carried out in a pilot test.
Beyond the classification by company, the Deloitte report reflects that despite the great challenge to which distribution was subjected by Covid-19, the 250 largest companies managed to outperform the previous year in all key metrics. The study details that the key factor to increase sales was the pull of electronic commerce.