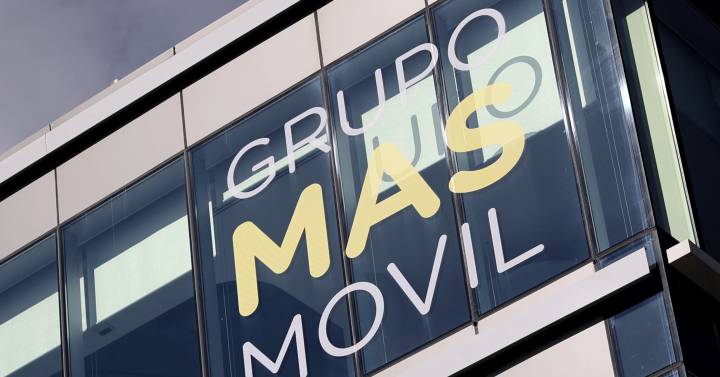 MásMóvil has carried out a reorganization of its financial management, at a relevant moment, before the possible merger of the company with Orange Spain. The renewal is driven by the appointment of a new financial director (CFO) of the group, David Pérez Renovales.
At the end of April, the operator decided to divide its financial department into two units: on the one hand, with the creation of the Corporate Finance, Administration and Tax area, under the direction of Ángel Olabuenaga, and, on the other, the Corporate Control unit and Reporte, under the direction of Guillermo Bárcena.
Now, the company has announced the departure of Olabuenaga, former financial director of Euskaltel, and the appointment of the aforementioned Pérez Renovales as CFO. The operator has also decided to reunify the two units mentioned above into a single financial department, under the command of Pérez Renovales, who will be responsible for the entire area. Pilar Pascual, who joined MásMóvil in 2021, will be the deputy financial director.
With this reorganization, the aforementioned Guillermo Bárcena leaves the previous position, and has been appointed director of Capital Markets of MásMóvil. Pérez Renovables and Bárcena will report directly to the company's CEO, Meinrad Spenger, and will form part of the teleco's executive committee, which, until now, had a total of 12 members.
At this stage, Barcena will lead the structure of the different financing alternatives of the MásMóvil group. Similarly, the executive will work closely with the CEO, the aforementioned Meinrad Spenger, within the CEO's office in the current context of reorganization, with the potential combination of the Orange and MásMóvil businesses in Spain. Both operators announced on March 8 the start of exclusive negotiations for this operation, with the aim of closing an agreement during the second quarter of 2022, to conclude the operation in the second quarter of 2023, once the permits have been received from the authorities. of the competition.
Both companies maintain their plans to sign the agreement in the coming days. The financial field gains relevance in the face of a corporate operation of these characteristics.
Experience
Pérez Renovales has more than 25 years of experience, and has held different positions in the financial industry. Between 1992 and 2010 he worked at Bankinter, where he was, among other positions, responsible for the Capital Markets area, director of the Products Division, responsible for the Investor Relations area and the CEO's office, as well as for banking and small companies.
Subsequently, the executive moved to Línea Directa, where he was general and deputy financial director, as well as director of the health insurance division. Since 2021, he has been an independent director and chairman of the Risk and Audit Committee of the Allfunds brokerage platform.