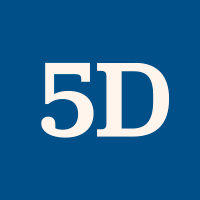 The telecos have already examined their evolution in October. Again, MásMóvil and Digi led the growth in portability, while Telefónica and Vodafone registered strong setbacks.
In this way, as this newspaper has learned, MásMóvil prevailed during the month of October in fixed portability, key for fixed broadband, by incorporating 18,700 lines, ahead of Orange, with a gain of 12,100 connections, and Digi , with 10,400 lines. The figures must be confirmed by the National Markets and Competition Commission (CNMC).
On the contrary, Vodafone lost around 26,700 fixed telephony lines, due to about 25,000 connections from Telefónica.
In mobile telephony, Digi led the uptake in portability, gaining a total of 40,900 lines. In a statement, the Romanian company indicated that, since January, it has accumulated a positive balance of more than 370,000 net mobile and fixed telephony lines. The Romanian operator seems to continue taking advantage of its aggressiveness in the low cost market.
In turn, MásMóvil added about 21,200 mobile lines, while the three major operators in the Spanish market registered declines: Telefónica, 42,300; Vodafone, 35,100; and Orange, 14,800.