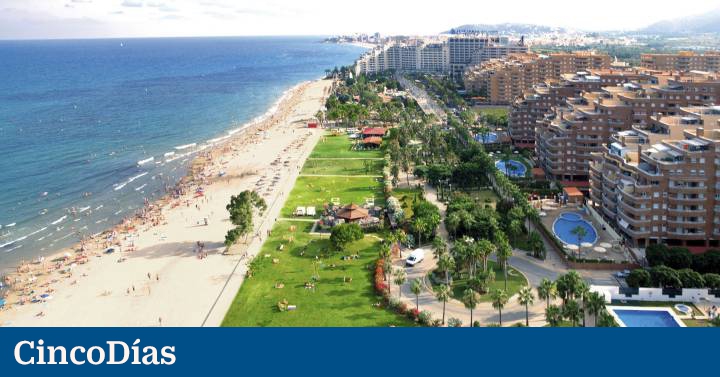 Marina d'Or has filed a request for arbitration with the International Center for Settlement of Investment Disputes (ICSID) against the Kingdom of Morocco in a claim of more than 400 million euros.
In a statement, the law firm B. Cremades & Asociados, which defends the interests of the Spanish company now called Comercializadora Mediterránea de Viviendas, explains that in 2004 Marina d'Or participated in the initiative launched by Morocco to decongest overcrowded urban centers through the creation of newly built satellite cities.
The company was involved in the construction of two large real estate complexes, one of them New City of Tamesna on the outskirts of Rabat, to which the Moroccan State would provide all the equipment and infrastructure necessary to make the new city possible.
Marina d'Or would recover its investment through the sale of the built real estate complexes, but the "inaction of the Moroccan Government to provide the facilities and infrastructures, together with the modification of the urban planning of the city, have led to that idyllic new city is currently reduced to a few isolated buildings," the note said.
Likewise, the company had agreed with the Moroccan public administration to build another real estate complex called La Perla de Tánger, in the city of the same name, an investment also designed for sale to third parties, financing the construction through the sale of the new properties to the new residents.
But during the execution of this project there was an administrative blockade resulting from internal conflicts between the Moroccan authorities, recognized by the Court of Accounts of that country in a special report of 2014.
All this has led to the "irremediable and total loss of the projected investment", add the lawyers, who emphasize that before submitting the request for arbitration, Marina d'Or has tried to negotiate an exit for its investments with the Moroccan Government, without success. .
"The Pearl of Tangier" was to consist of a complex of 627 homes, two office buildings, a shopping center, a five-star hotel and a four-star hotel, while in Tamesna the construction of 7,000 homes, a center commercial, a three-star hotel and 30,000 square meters of gardens.