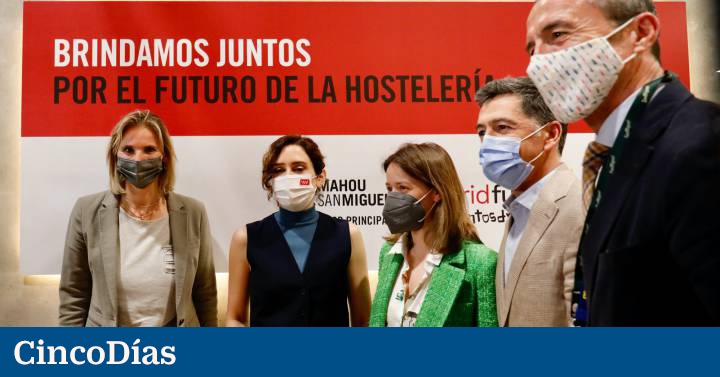 After the moments of greatest volatility, issuers return to the market. The community of Madrid and Cellnex are the main protagonists of the day. Following the strategy of recent years, the region opens the year with a 10-year issue with the sustainable label.
Madrid has raised 1,000 million in sustainable debt over 10 years. The appetite shown by investors has allowed the price to be lowered. The operation started with a spread of 18 basis points on the Spanish debt at that term and has been closed with a spread of 16 points. This equates to a return of 1.723%. Purchase orders have exceeded 1.2 billion.
The last time that Madrid carried out a placement of similar characteristics was a year ago. Last year, the region, which was at the gates of the elections, captured 1,000 million. The interest shown by investors allowed the price to drop considerably to 12 basis points over the Spanish benchmark, the narrowest achieved to date by a 10-year community public issue. Eight months later and coinciding with the effervescence that the capital market was experiencing, Madrid did not want to miss the opportunity for 500 million in a seven-year green bond. Sabadell, BBVA, CaixaBank, Crédit Agricole, HSBC and Banco Santander are the placement entities.
In the corporate sphere, Cellnex has raised 1,000 million in four-year bonds. The issue starts with a spread of 200 basis points and has been lowered to 150. This cut has been possible thanks to the appetite shown by investors. The demand has exceeded 4,000 million. The operation has been carried out by Cellnex Finance, the division that integrates the group's financing. In November 2020, the telecommunications network infrastructure operator established a corporate vehicle to integrate and coordinate the financial activities of all the group's subsidiaries, in all the countries in which it has a presence.
The company has hired an army of banks. Barclays, BBVA, BNP Paribas, Credit Agricole, CaixaBank; Deutsche Bank, JPM, MS, Santander, Sabadell, Citi, Commerzbank, Goldman Sachs, HSBC, ING, Mediobanca, IMI, Landesbank Baden-Württemberg, Mizuho, ​​Mitsubishi, Natixis, RBC Capital Markets, SMBC Nikko, Société Générale and Unicredit are the placement entities.