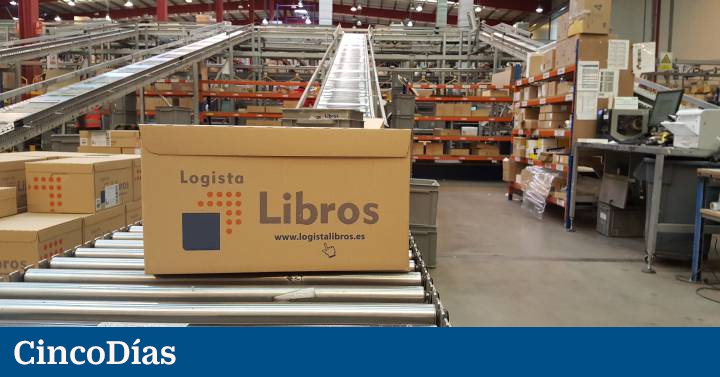 The acquisition of the Dutch Speedlink It will not be the only one that Logista will carry out this year. The distribution and logistics company, owner of Nacex, seeks to continue expanding its radius of action through purchases, both in Spain and in Europe, taking advantage of the moment of growth in both income and profitability that it is going through, and that the pandemic has not braked.
On Wednesday afternoon, it announced an agreement to acquire, for 18.5 million, 70% of Speedlink, a Dutch express courier operator with operations in Spain, Portugal, Germany and the United Kingdom, as well as in the Netherlands and Belgium. But more will come.
As Logista itself confirms, the search for purchasing opportunities continues at a European level, especially in the pharmaceutical distribution sectors, which the company is promoting and which at the end of the first quarter generated 51 million in revenue; and also in messaging, where the operation with Speedlink is framed.
And in it, the interest in Celeritas, the messaging firm owned by the SGEL group, also fits. According to financial sources confirmed to this newspaper, Logista is in negotiations for its acquisition, after SGEL put this business unit up for sale upon completing its merger with Boyacá, as reported by El Periódico de España, with a valuation of 30 million euros. euros.
Logista declined to comment on said interest. Celeritas has grown exponentially in recent years in the heat of the e-commerce boom. Between 2016 and 2020, it has more than doubled its turnover, reaching 36.8 million euros in the year ended February 28, 2020, the last with available data and which still does not take into account the impact of the pandemic, which multiplied the demand for parcel services. In that last year, yes, it accumulated losses of 1.2 million, although they were the first since 2015.
For Logista, the parcel transport business is increasingly relevant. In the last full year of it, it generated revenues of 411 million, 6.7% more. The company highlighted the "double-digit" growth of its parcel subsidiary, Nacex, which seeks to internationalize with the purchase of Speedlink and which operates in the same segment as Celeritas.
The integration between SGEL and Boyacá opens the door
At the beginning of this year, the National Commission for Markets and Competition gave its approval to the merger operation between SGEL (Sociedad General Española de Librería) and Boyacá, the latter being the owner of 65% of the new resulting company that , as recognized by the CNMC itself, was created with negotiating power over other newspaper and magazine distribution operators.