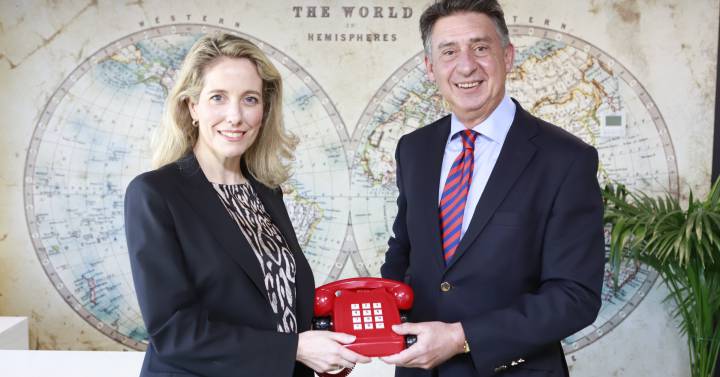 Línea Directa Aseguradora recorded a net profit of 110.1 million euros in 2021, in its first year as a company listed on the Stock Exchange. The figure is 18.3% lower than that of 2020, in a pandemic, but 2.6% higher than that of 2019. Last year's data had some distortion because confinement caused accidents and blows with the car, which lowered the expense of insurers.
Apart from net profit, the insurer's revenues set a record last year, totaling 907 million euros (+1%), thanks to the "strong" rate of growth in policies, which reached 3.34 million customers, 4% more.
The new CEO of Línea Directa, Patricia Ayuela (who accepted the position two days ago), has made her debut in the position explaining last year's figures and detailing "her firm commitment to a policy of solid growth, based on digitization, the multi-line strategy and the concern for talent and people".
During 2021, the main source of growth has come from home and health insurance (through its subsidiary Vivaz). On the other hand, Línea Directa auto insurance recorded a slight drop, billing 748 million euros, 0.9% less than the previous year.
Carlos Rodríguez Ugarte, financial director of Línea Directa, has acknowledged that this is the first time that Línea Directa has failed to gain market share in cars since the company was created 26 years ago. "It is getting more and more difficult, because we already have a 7% market share and it is a highly disputed segment. Now, we are prepared to continue growing in the coming years," he explained.
Both the CEO and the financial director have underlined the importance of growing the customer base. In 2021 they added 130,000 new policyholders and already have 3.3 million clients (+4%)
The profit before taxes of the group reached 145.2 million euros and the net profit stood at 110.1 million. Thus, Línea Directa maintained its level of profitability (ROE) at 30.4%, "one of the highest in the sector", according to Carlos Rodríguez.
The company's CEO, Patricia Ayuela, has also mentioned the possibility of Línea Directa entering into new businesses. "It is something that we do not rule out. But in the group we have always wanted to consolidate the new branches in which we were entering, and our priority now is to consolidate the health insurance business."
According to the group's forecasts, its subsidiary for health insurance, Vivaz, could enter profits between 2024 and 2025.
Dividend
The company's board of directors has proposed to the general shareholders' meeting the distribution of a complementary dividend of 0.020 euros per share for an amount of 21.5 million euros.
With this new payment, which will be paid in March, the total remuneration to shareholders charged to 2021 profits will reach 99.1 million euros, which implies a payout of 90% and a dividend yield of 5.7 %.
After this complementary payment in March, the company's solvency margin stands at 186%, a comfortable level and above the regulatory minimum.
The company's income from home insurance exceeded 131.2 million euros, which represents an increase of 8.8% in the year, 3.9 percentage points more than the average for the sector (+4.9%) , and its weight over the group's total business is now close to 15%.
In health, the branch in which the group operates under the Vivaz brand, the company has reached a first milestone by exceeding, in just over four years of activity, 100,000 policyholders, after registering in 2021 a growth in clients of 17, 5%, up to 105,000.
This increase in the portfolio has translated into a 21.2% increase in revenue from premiums in this line of business, to 26.4 million euros.