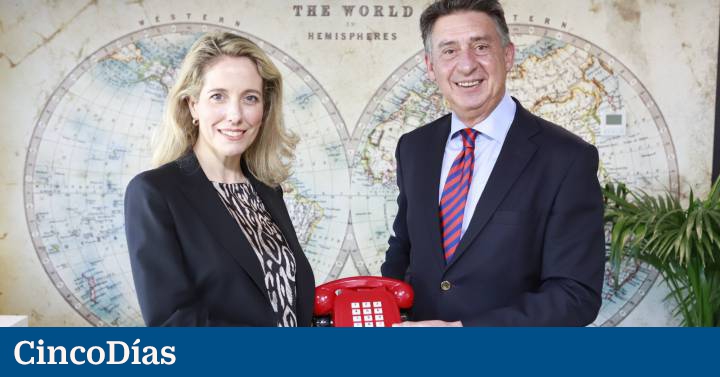 Línea Directa renews its executive. The insurer has announced the appointment of Patricia Ayuela, until now Director of the Motor and Digital Transformation Area, as the new CEO, after the resignation of Miguel Ángel Merino, who until now held the position. With her appointment, the board of directors of Línea Directa now has 57% women.
Ayuela, who becomes one of the few CEOs of listed companies, has developed her professional work in the last six years at the head of the core business of Línea Directa, which accounts for almost 83% of the group's turnover. Industrial Engineer from the Universidad Pontificia Comillas, she joined Línea Directa in 2003 and during these 19 years she has held different management positions in the Group's business (Motor and Home) and has participated in the design, execution and leadership of strategic decisions from the insurer.
The company highlights that during the last six years as director of the Motor and Digital Transformation area, Ayuela has contributed to a 17.5% increase in premium billing for the Motor business, has promoted the launch of innovative products such as Call it X ( the first insurance that includes a car) or the Respira policy (the first insurance for electric cars with a flat rate that was launched in 2016). In addition, during his management at the forefront of digitization, the group's insured portfolio that operates through digital channels already reaches 85% of customers.
"My priorities will be to promote profitable and sustainable growth that generates high value for shareholders, fostering the talent and capacity for innovation that have always set us apart, in order to continue surprising the market", expressed the new CEO of Línea Direct.
Relay of Miguel Angel Merino
Patricia Ayuela will take over from Miguel Ángel Merino, who has piloted Línea Directa's strategy for the last 11 years to become a multi-line group (Motor, Home and Health). The company highlights that in this time the group has grown by 32% with a turnover of close to 900 million euros. Likewise, he has obtained an accumulated profit before taxes of more than 1,600 million, which is 54% more than his first year at the helm of the company.
According to the statement sent to the CNMV, Línea Directa explains that Merino "has expressed its willingness to hand over the baton to his successor to lead the company in the face of the opportunities and challenges posed by the new stage of Línea Directa Aseguradora as a listed company." A milestone that was achieved in April of last year.