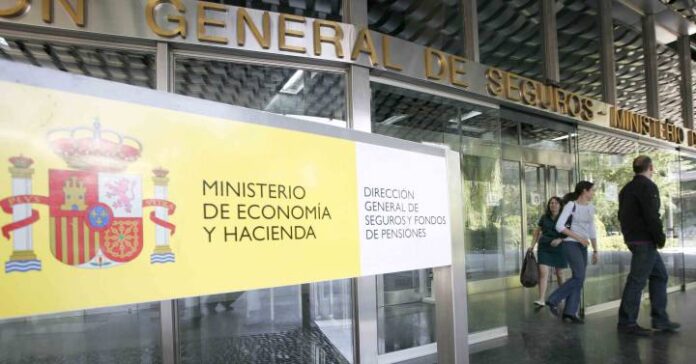 Life insurance is going to start to get cheaper. And funeral insurance too. The explanation? That we live longer, so the risks that insurers assume when granting an annual policy that covers this circumstance, have been reduced. According to calculations by the Ministry of Economic Affairs, the reduction in premiums can be between 20% and 30%, "although it will depend a lot on the situation of each insurer," they explain from the Government.
However, the fact that life expectancy has been increasing unstoppably in recent decades is not something new. Why this review now? The key is the new biometric tables that have just been approved by the General Directorate of Insurance and Pension Funds (DGSFP), dependent on the Ministry of Economic Affairs. These charts, which update longevity calculations, replace others made 20 years ago.

The two faces of the new boards
The impact of this life expectancy review on the insurance industry is twofold. On the one hand, in the part of risk life insurance and death insurance, entities can reassess the risk of death, downwards. So they can charge less to customers.
The flip side of biometric tables affects annuity insurance. With this type of policy, the insurer agrees to pay a certain amount to the beneficiary, up to the date of his death. When the policy is signed, the insurer has to make provisions to ensure that it has money to meet this commitment.
With the increase in life expectancy, insurers have to pay their customers for more years. This effect will force the sector to allocate about 1,800 million euros of extra provisions. In principle, they had until 2022 to make these extraordinary grants, but the DGSFP has extended the term until 2025.
Some companies had already been updating these future payment obligations, so they will have to make fewer provisions. "The impact of this regulation is very uneven between entities. But all will have to detail in their annual accounts how the new tables affect them," they explain from the Ministry of Economic Affairs.
Monitoring commission
The Ministry of Economic Affairs is also going to approve a royal decree that provides for the creation of a monitoring commission for biometric tables. This forum, which will include members of the Administration of the Institute of Actuaries and insurance companies, will be in charge of reviewing the evolution of mortality, to update the tables so that they do not remain as outdated as they have been up to now.
In the current review, the incidence of the Covid-19 pandemic on life expectancy has not been taken into account, because the data to prepare the tables had been collected until 2019. However, the aforementioned commission will review the effect of the coronavirus on longevity and will make the pertinent modifications.
.