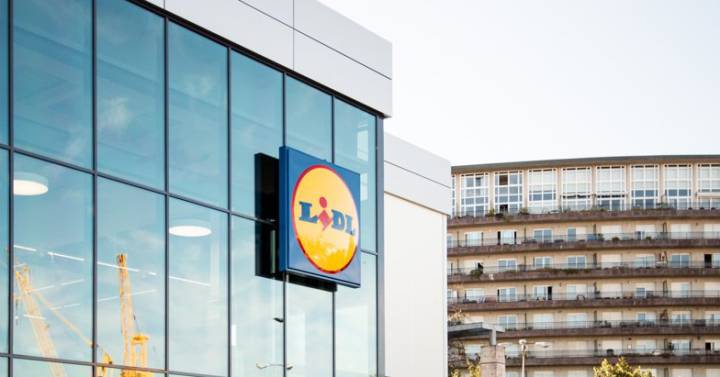 The formats of hard discount they continue to gain ground in Spanish food distribution. Its two greatest exponents, Lidl and Aldi, continue to capture market share and new customers thanks to their ambitious growth plans in the country, with their low price policy and assortment concentrated on their own brands.
According to the data released today by Kantar, these two chains are the ones that have gained the most customers in the last year among the large ones that operate in Spain. Specifically, Lidl is already a purchase option for 63.7% of consumers, its highest figure since operating in the country, and which represents a growth of 1.3 percentage points in the last year. Only Mercadona surpasses it, which in the last 12 months has once again recovered the buyers lost during confinement and reached 89.9% of consumers. Even greater is the growth of Aldi, which grows by 2.7 points and now reaches 29.1%, which has allowed it to surpass Eroski in the last year and catch up with Auchan. The German chain is the one that has gained the largest clientele in the last year.
Both Lidl and Aldi are benefiting from an effect that has accentuated the pandemic: Mercadona customers no longer buy their entire basket there. As explained this Thursday the retail director of Kantar, Bernardo Rodilla, "Mercadona's customers increasingly share more with other stores. They are looking for specific products outside the chain, and that is the biggest challenge that Mercadona now has: how to manage to retain those baskets that are beginning to be completed in the competition." Since 2019, according to Kantar data, Mercadona has lost 30 million baskets with perishable fresh produce since 2019. These products, according to Rodilla, are also a tractor for other categories, the purchase of which also travels to other places.
German channels have also benefited in the last year from the loss of customers from Dia, which fell by 4.3% percentage points, and from regional channels, which lost part of their earnings during the worst months of the pandemic. "Lidl is becoming stronger as an increasingly common chain to make purchases. It gains customers in 85 categories, it has more and more buyers and that allows it to personalize the offer and increase its spending," said Rodilla.
Ranking by odds
Regarding the ranking by market share, it remains unchanged in the positions, although with different trends among the main players in the sector. Mercadona continues as the undisputed leader with 24.8%, 0.1 points more than a year ago, although still below the 25% that it came to surpass before the arrival of Covid-19. For the Kantar expert, the company chaired by Juan Roig continues to have room to grow. "Especially in the north of Spain, where it has less presence. But it must be taken into account that it also has a priority to grow in Portugal, so it will have to distribute that investment."
Carrefour grew 0.7 points to 9%, thanks to the sum of the 180 supermarkets acquired from Supersol, which has allowed it to increase its proximity offer. "Beyond that, it is also managing to retain consumption and its customers are using its different formats", Bernardo Rodilla has valued.
Despite this growth, Lidl continues to cut the lead. It grew 0.8 points in the last year to 6.7%. It has already left Dia far behind, consolidating itself as the third operator in Spain. In addition, its plans to open 150 new stores by 2024 ensure it continues to gain ground. According to Rodilla himself, "Carrefour still has a margin, but considering Lidl's plans, he is going to be a threat for that second place" ..