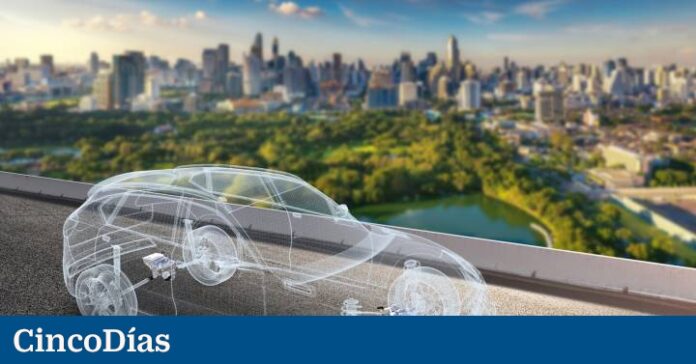 South Korean tech giant LG and automotive provider Magna International have created a joint venture valued at $ 1 billion to manufacture integrated electric motors, generators and chargers, as well as electric traction systems for different automakers, to lead the way towards electrification of cars.
The new company, called LG Magna e-Powertrain, will have a team of 1,000 people located in the US, Seoul and China, and will seek to exploit Magna's automotive manufacturing and powertrain knowledge with experience in engine component development. LG electric and generators.
The agreement adds to the wave of supplier consolidation that this sector is experiencing with the aim of capturing a market that is expected to grow rapidly through 2030. Earlier this year, BorgWarner Inc acquired its rival Delphi and the Japanese companies. Aisin Seiki Corp, Denso Corp and Toyota Motor created a new company called BluE Nexus.
After hearing the news, LG shares rose 24.7%, their highest level since 2011. LG will have 51% of the new company and Magna the remaining 49%. The transaction is expected to close in July 2021, after receiving all approvals, including that of the South Korean firm's shareholders.
"This partnership is fully aligned with our strategy to position ourselves at the forefront of the industry by providing automakers with a variety of product options around the world," said Magna President Swamy Kotagiri. The manager is convinced that the combination of the strengths of both companies will allow them "to increase the efficiency in our investments and the speed of commercialization, at the same time that we will take advantage of the acceleration of the sector".
The president of the vehicle components division of LG Electronics, Kim Jin-yong, added that manufacturers "must be disruptive to lead the market and, with this agreement, our company is entering a new phase in its components business. Of automobiles".
LG has already developed components for the Chevrolet Bolt EV and Jaguar I-Pace, and Magna already makes electronic equipment for vehicles for some companies such as Volkswagen. LG Electronics' vehicle component solutions business has lost 19 quarters in a row, according to Reuters, although the company has already said it expects to turn a profit in the first quarter of 2021.
.