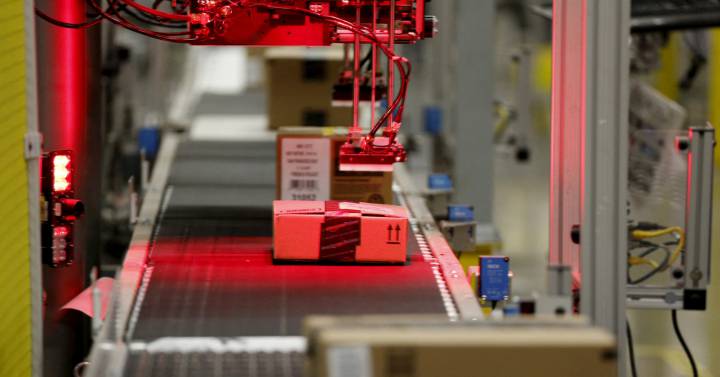 The Labor Inspection of Catalonia has proposed a penalty of 3.2 million euros to Amazon and 2.6 million to 17 subcontracted companies, of which six are temporary workers, for illegal transfer of workers.
As reported by the Ministry of Business and Labor, the inspection has proposed a total of 3,195,075 euros of sanction to Amazon Road Transport Spain SL for illegal transfer of workers when verifying that 17 subcontracted companies had transferred 559 people who worked in conditions labor rates lower than what they would be entitled to if they had been hired directly by the multinational.
Against these 17 companies, the Labor Inspectorate has also proposed a total penalty of 2,609,578 euros.
With this proposal, the sanction process begins and companies can present allegations, which will be resolved by the labor authority. Amazon has assured CincoDías that "we do not comment on ongoing legal cases", but we do he advances that he will make allegations.
The inspection investigation began last February in Barcelona and concludes that at least 599 people carried out delivery work in precarious work situations and conditions, mainly with regard to salary and job instability, in addition to not having with legal representation.
The companies subcontracted by Amazon are Tipsa Delivery, Ara Vinc, Internet Commerce Solutions, Transportcat Logistics, Delivery Asap, Travieso Logistics, Cacao Logistics, Jom Servicios Intergrales, Anem Advanced Logistics, Gal Kajol and Duende Logistics.
On the other hand, the list of ETT subcontracted companies by Amazon and with a sanction proposal are JT Hiring ETT, GI Group Spain ETT, Temporal Quality, Iman Temporing, Randstad Empleo and Rhone Alpes Servicios España.