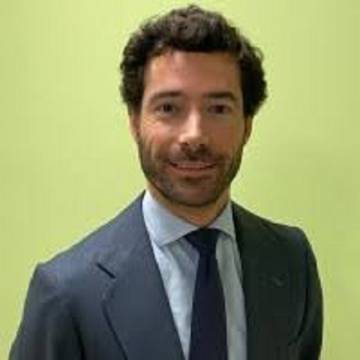 KPMG reinforces its specialized transaction team in the energy sector. The big four has signed Jaime Segimón, from BNP Paribas, as a new member of the deal advisory team.
Segimón has a track record of more than 15 years in investment banking. He especially advising M & A transactions in the energy sector. Until now he was the managing director of the corporate finance area of ​​BNP Paribas for all of EMEA. Previously he had also covered sectors such as telecoms or media, just as he had passed through the Fortis offices in New York.
Segimón joins KPMG to consolidate the growth of the transversal deal advisory energy group. This area, one of the fastest growing in the firm, currently has 400 professionals. The team is led by Noelle Cajigas, who joined the firm in 2016, precisely from BNP Paribas.
The intense activity in mergers and acquisitions in the 2021 financial year caused KPMG's deal advisory area to increase its income by 24% in the firm's fiscal year, ended on September 30. This big four, chaired in Spain by Juanjo Cano, also hired more than 120 professionals, and appointed five new partners in that business segment that year. The new partners were Héctor Domínguez and Javier Torres in transaction services; David Hurtado and Carlos Solans in corporate finance, and Fernando Ramos in turnaround, transformation & working capital. It has also recently signed Virilio Moro, from Deutsche Bank. He has also appointed Ramón Gayol as head of real estate in Spain.
In recent months, KPMG's deal advisory segment has advised SAPA on the purchase of a stake in Indra – in mid-December, the Basque defense company bought 5% of the information technology group for 90.8 million euros– and also advised El Corte Inglés on the sale of its insurance business to Mutua Madrileña, an operation that also meant that the latter company bought 8% of the distribution giant. KPMG also advised CVC in the operation with which the fund will inject 1,994 million euros into the Spanish Football League.
The incorporation of Segimón occurs at a time when KPMG is seeking to position itself in the wave of renewables transactions that the firm expects for the future.