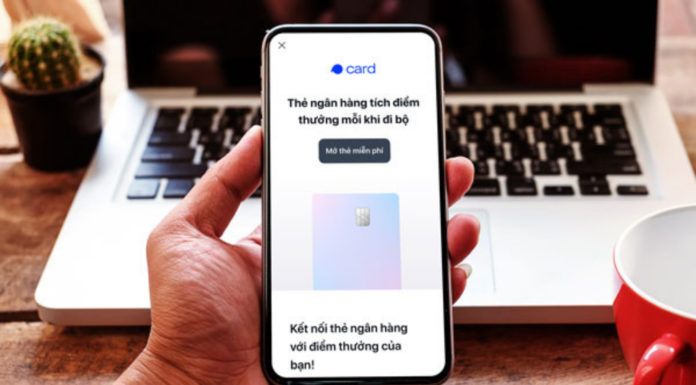 CIMB Bank Vietnam and Viva Republica, the operator of Toss app, has jointly introduced the CIMB and Toss debit card following the success of the jointly launched CIMB and Toss virtual card in July 2020.
Launched in early December 2020, the debit card has been upgraded with a variety of advanced technology solutions and benefits including the eKYC solution managed by CIMB, VISA payWave contactless payment, walk and earn bonus cash, and many more.
Now after users successfully open a CIMB bank account on the Toss interface, they can pay for purchases in retail stores with a physical debit card by just holding it up to a card reader. The virtual card number will be saved on the user's phone to be used for future online or in-app payments.
In the event of a lost card, customers can block the missing card and order a replacement where they will still be able to make payments with the new virtual card number that is ready to be used while waiting for your physical card to be delivered. All of these actions can be done within Toss app.
"At CIMB bank, we're willing to do things differently. It's a common thread that runs through all the choices we've made so far, and broadly speaking, we now admit that we're on a mission to transform every part of your banking experience with excellent delivery from Toss",
said Mr. Thomson, CEO CIMB Bank
With people around the world suddenly more concerned about their finances amidst the coronavirus economic disaster, a debit card with more transparency and controls could be appealing.
The new CIMB-TOSS cards are not only stylish but also uniquely identifiable
Alongside its digital and health benefits, the design of CIMB-TOSS Debit Card is also a hit, giving it a fresh and youthful look that is suitable for the target customers aged 20 to 30. To these modern and picky users, good design is about more than the way things look.
Ms. Le Hien Trang, Director of Strategic Partners and Marketing shared,
"We have stripped everything back and flipped all the card details to the back and creating something that we think feels far more clean, refined and beautiful to use. Your user experience as a customer is really important to both Toss and CIMB, and we want every part of your experience to feel consistent and delightful. We decided to use the signature Aurora tone of Toss in South Korea, which is a gentle yet vivid blue-pink silver color inspired by the dawn. The card is also covered with a layer of rainbow effect to bring a memorable experience and a sense of pride every time our customers use the card".
Not only does the CIMB and Toss debit card enhance a digital first and healthy lifestyle, users can also enjoy more benefits from the partnership between CIMB Vietnam and Viva Republica. Exclusive benefits for users include zero-fee card opening with a waiver on the annual fee, receiving cashback when users link their card with an e-wallet and bonus cash when using the debit card for online and store purchases.
About CIMB Vietnam
CIMB Bank Vietnam is a subsidiary of CIMB Group, a leading ASEAN universal bank with extensive experience and expertise in the region. Our parent company is also one of the largest Asian investment banks and one of the world's largest Islamic banks. In Vietnam, CIMB Bank is headquartered in Hanoi, offering a wide range of banking products and services to individuals, businesses and corporations.
Website: https://www.cimbbank.com.vn/
About Viva Republica (Toss)
Viva Republica delivers a full range of consumer finance services within its Toss mobile app launched in 2015, South Korea. From a P2P money transfer service that revolutionized the way people transfer money and created the P2P money transfer market, we now offer a full suite of personal financial platform services through our Toss app. Toss is one of the world's fastest growing mobile P2P payment services, valued at 2.4 bil$ and handles more than $4 billion in monthly transactions. We design services that are simple, logical and intuitive to use without compromising security.
Website: https://toss.im/