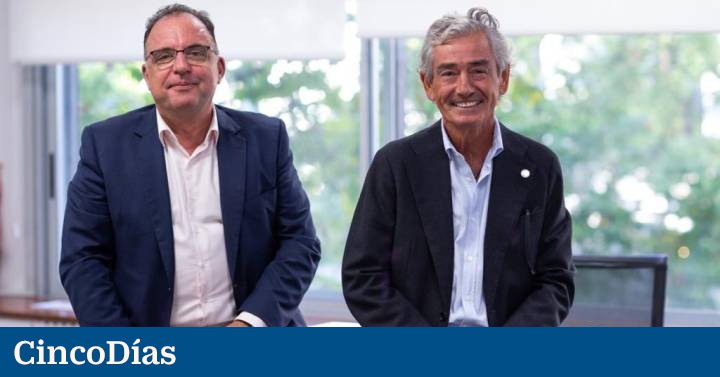 Konecta, the Spanish technological multinational of solutions of Customer Experiencehas reached an agreement with the Italian company Comdata, to create the sixth largest group in the sector of call center globally, with a turnover close to 2,000 million billings and 300 million ebitda.
With the operation, Carlyle leaves the shareholding of Comdata, while ICG, which is associated with José María Pacheco, president and founder of Konecta, remains and will continue to invest in the resulting group. This will be controlled by the Spanish director, who will be the main shareholder (with 50.1%), together with the management teams of both companies and the British fund, led in Spain by Jaime Chocrón.
On the one hand, Carlyle resumed plans to sell the Italian company at the end of last year, after having tried unsuccessfully in 2018, for which he hired Rothschild. On the other hand, ICG and Pacheco entrusted the operation to JP Morgan and BNP the divestment. as published Five days on October 7, the two companies had been exploring their merger for the past few months.
The union of both companies, the first owned by the British venture capital fund ICG and the second with Carlyle as the main shareholder, will create an operator with the capacity to provide services in more than 30 languages ​​to global clients. The resulting group will serve more than 500 large clients in Europe and America, and will have a workforce of 130,000 employees, as reported in a statement.
The new group will have its headquarters in Madrid and will be chaired by José María Pacheco. The company will have Jesús Vidal Barrio (current CEO of Konecta) and Maxime Didier (CEO of Comdata) as Co-CEOs. Allen Overy and Uría Menéndez have been the legal advisers of the operation.
The management team indicates that it will launch an ambitious growth plan with the aim of capturing both organic and inorganic growth opportunities, through an offer of technological solutions, end to end and multichannel based on big Data, artificial intelligence, digital marketing, robotization and automation.
According to the statement, the new group has a solid financial structure and will take advantage of its position in Spain, Latin America, Italy and France to deploy all its commercial and operational capacity in its strategic markets. In addition, it will have additional capabilities to fuel its growth in the North American market and throughout Europe.
Pachecho has assured that "this operation represents one more step in the execution of the growth plans set for Konecta" and will allow them to "take advantage of the opportunities of a market as dynamic as ours".
Konecta, with a history of 21 years and which was acquired by Pacheco together with the company's management team in 2019, closed last year with a turnover of 918 million euros, 2.2% more than in 2020. Its ebitda grew 10% to 148 million. Its international business accounted for more than 50%. For its part, Comdata, founded in 1987 and headquartered in Milan, generates revenues of approximately 980 million. The last closed numbers are those of 2020, when it entered 897 million and obtained an ebitda of almost 40 million.