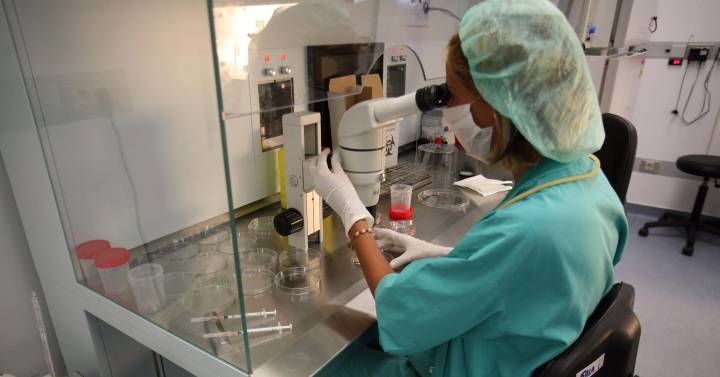 The sale of the Spanish fertility giant IVI-RMA faces its final stretch. He expects to receive the final bids this week from the four funds that have made it to the end of the competitive bid: KKR, Cinven, Nordic Cap and Carlyle. The appraisal for the asset exceeds 2,000 million euros.
It seems that on this second occasion it will be the good one in the sale of IVI. Already in 2019 he tried to find a minority partner, but the process was frustrated by disagreements between the shareholders. Now it has resumed the plans, in an operation led by Morgan Stanley and Arcano, but this time the sale is for the majority of the capital.
The operation attracted the interest of a large number of investors, but the high bids proposed have reduced the list of contenders. Many of them already have companies in the assisted reproduction sector, with the idea of ​​creating a powerful platform in the sector. One of them is KKR, which has just acquired Genera Life from Investindustrial. Also the Nordic fund Nordic Cap, which in January signed the purchase of the British company Care Fertility. Cinven, for its part, attends the bid in alliance with Amulet Capital, a vehicle specialized in the health sector and owner of the fertility company Shady Grove Fertility.
Financing
The market expects a prompt resolution of the operation. And the first options for financing are already beginning to be glimpsed, where for the first time in a Spanish operation of this size banking solutions compete on equal terms with those that offer debt funds. On the banking side, Morgan Stanley itself and other financial entities draw credits for around 800 and 900 million. This is a classic buyout operation, in which the buyer finances the operation by indebting the purchased company with around half the amount of the acquisition. This offer would leave the company's indebtedness at 7.5 times the EBITDA.
But the debt funds are also trying to enter one of the most attractive operations in the Spanish market in recent years. Commanded by the Blackstone financing vehicle, they offer more flexible solutions and with more debt. They allow buyers to obtain credits of more than 1,500 million, and more than 12 times the benefits, which increases the ability to submit high bids in an auction that is expected to be very close.
A few months before launching the sale process, IVI had already put its debt in order. According to its latest annual accounts, the company has a financial liability of 133 million, at the end of 2020. Last year the bank contributed 36 million more to support the expansion of the group.