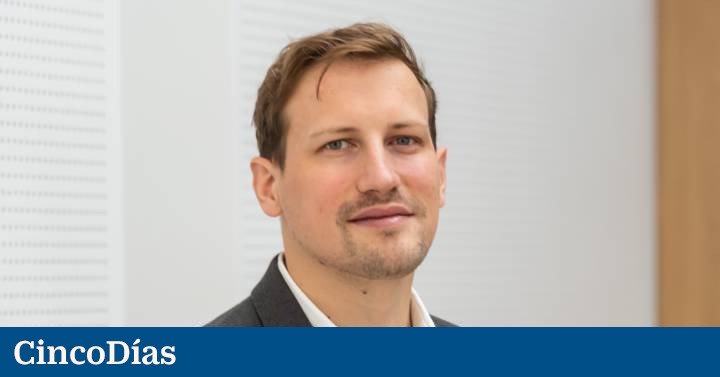 At the head of the management of the fund on Asia that the French manager Amiral Gestion launched a little over a year ago, Julien Faure reviews the reasons that make him bet on a region in which there are many "good and little-known companies". Asia, now on alert due to the tensions in Taiwan, in fact accounts for the bulk of IPOs in recent years. The Sextant Asie invests 50% of the portfolio in Japan, and only between 10% and 15% in China, "where we do not invest is in India, which seems to us to have high valuations". In the year it lost 4.7%.
Why invest today in Asian markets?
It's a good question because we think most investors are interested in Asia for the wrong reasons. Normally, what you hear is that it's interesting because of population growth and that kind of macroeconomic data, but when you look at studies you can see that there is no correlation between GDP growth, population growth and stock market performance. It sounds like a good business case to say that the middle class is growing in China, but it is not a sufficient condition to make money on the stock market.
So what are the correct reasons?
First of all, Asia is a continent where there are many good and little-known companies, since they have only been on the market for a short time. In the last eight years, the Asian stock market has grown the most in listed companies; in fact, 75% of all market launches in that period have been there, so there is plenty to choose from. In addition, they are companies that are normally little known. For example, the Philippine Gin, a leading company in the sale and distribution of this drink, with a market share of 95%, is largely unknown to international investors.
What else stand out?
Another point is its ability to implement new technologies, skipping intermediate phases, compared to the slower development of the West, which makes it possible to greatly speed up the industrialization and digitalization processes. Today in Asia you pay more with your mobile than in Spain or France. They are markets that do not follow linear progress, which is also very interesting for investors. The third point refers to the fact that there is less competition from fundamental analysis investors than in developed markets. Every time we find a company, especially a small or mid cap, there may only be one or two analysts following it.
Where do they find more opportunities, in small caps or among large companies?
There are also opportunities in large caps, and sometimes we have them in our portfolio, but it seems to us that they are followed by many analysts and there are too many investors pricing. Asia is very rich in companies with a capitalization of less than 5,000 million dollars. There you have local leaders and simple businesses that the market forgets. For example Nakanishi, a manufacturer of professional tools for dentists, which is recognized as the best manufacturer in the world with a market share of almost 30%. Just two analysts cover the value, when in a French company of the Cac 40 the average is 30. Or another Japanese company whose job is to digitize companies. There you don't care much what the yen does, or the war in Ukraine, oil, etc.
What is your preferred business prototype?
We see a lot of opportunities in these types of Asian companies that customers like, but investors don't know about. Many times they are companies that are managed by families, whose longer-term vision and more prudent decisions mean that their profitability is, on average, higher. This is the case of Nakanishi. We focused on smaller companies that did a single job and did it well, and didn't have the problems of the big companies. In Asia, there is clearly more wealth and opportunity in small and mid caps.
What sectors do you like? Do you trust technology?
If we look at the fund's portfolio, consumer goods (28%) and technology (19%) stand out. They are very interesting sectors, with loyal customers and highly recurring income. In technology, we must clarify that the companies in which we invest are very different from those that have created a clear bubble in the market. We tend to enter companies with benefits and be cautious with those that burn cash, even if they are expected to earn a lot in the coming years. In the last three years, technology companies had risen a lot due to the high expectations placed on them, but there were two problems: a lot of competition, notably in China, and that the zero-rate environment is over. In the United States there has been a price correction that seems healthy to us because people have paid too much for assets that were not worth as much.
What should be taken into account when investing in one country or another?
The legal system must be analyzed, to see if you are really the owner of the assets or not, for example. The accounting system, which is transparent, and the culture are also important. In China, for example, the changes are very fast and virulent, while in Japan the opposite happens, things change very slowly, and we like that because it gives us time to see the mistakes. The truth is that we especially like Japan; in fact, 50% of our investments in Asia are there, and most funds from the region exclude precisely the country where we find the most opportunities. Also, in the Philippines and Vietnam we like that they have a fairly cheap stocking market. At the moment, where we are not investing is in India, which seems to us to have high valuations after the arrival of flows from China.
The latest economic data from China has not been good, what are your forecasts?
We do not try to make predictions, since it seems to us that it is impossible to get it right, but we do see that the data in China is bad. Above all, there is a lot of debt in the system, and that is why bubbles burst. We take a special look at the debt, which is not always in the official figures, which is a clear problem. What we do look at is the repercussions of the macro economy for companies, and in that sense we see inflation and possibly recession. In Japan, with savings, consumption will continue, but the indebted will cut their budgets.
The weight of China in the fund is not very great, has it ceased to be the preferred country of investors?
The Chinese portfolio has been since the launch of the fund between 10% and 15%. China was very hot when we launched Sextant Asie in April 2021, but our policy is always to be sparing when it comes to things that are hot. One of the reasons is that competitive advantages there last less than in other countries, which makes it difficult to choose good investments. Even so, China still seems interesting to us because we always find three or four companies that do seem to us to give us protection and performance potential.